The Truth About Anthony Bourdain And Ottavia Busia's Relationship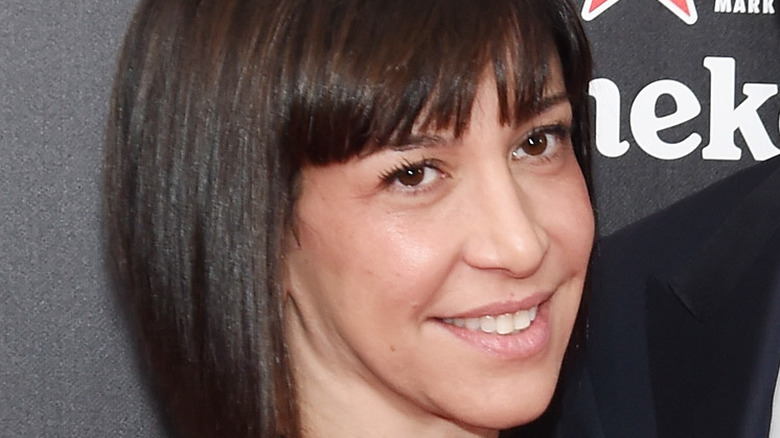 Jamie Mccarthy/Getty Images
We all may know Anthony Bourdain as one of the most notable chefs of our time. He wrote numerous books, often outside the realm of your typical cookbook. He had numerous travel and cooking shows. He also had numerous, notable relationships over the years — one of the most significant being his second wife, Ottavia Busia. According to Answers Africa, the two one-time lovebirds met through mutual friend and fellow chef, Eric Ripert. Coming out of a 20-year marriage with former wife, Nancy Putkowski, Bourdain wasted little time when cupid's arrow hit. Busia and Bourdain were married shortly after they began dating.
While everyone knows who Anthony Bourdain is, Ottavia Busia is a lot more than just another celebrity's ex-wife. Born in the island of Sardinia in Italy, Busia's CV boasts a wide range of careers that eventually led her down a path to Bourdain. Originally a dental student, she moved to the United States to join a rock band, consequently finding herself working in restaurants in order to pay the bills, and later in life becoming a mixed martial artist.
Considering the persona of the late Anthony Bourdain, it's not hard to see how the two of them, with their curiosities and passions, found themselves engaged so quickly.
Anthony Bourdain and Ottavia Busia's marriage was 'unconventional'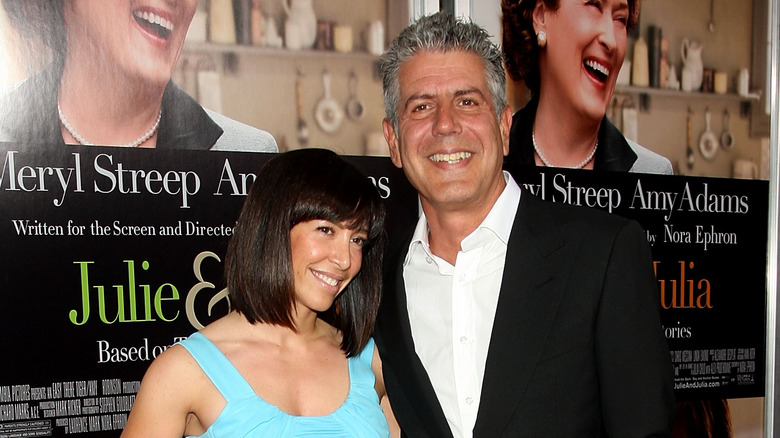 Stephen Lovekin/Getty Images
As written in an article by People, Ottavia Busia refers to her marriage as "unconventional." Anthony Bourdain, being a chef and travel writer, was out of the house for about 250 days a year, which would likely put a strain on even the tightest of relationships. Unbeknownst to the public when the news broke in the mid-2000s, the two had already been split up for some time, though Bourdain made it clear that it wasn't because of any other love interests on either of their parts. In fact, Busia has made it clear that they still consider themselves a family.
That family that Busia is referring to isn't simply Bourdain and herself. The two had a daughter named Ariane. Bourdain, when he wasn't touring the world, made sure that his young girl had a father, despite having separated from her mom. Even on a Friday night, Bourdain would make sure to be home for his daughter, to cook for her, to stay up with her until she went to bed. And to make it clear that there was no ill will in the air between Bourdain and Busia, and that they still cared for each other, there are even photos of the three of them playing around in one of Busia's MMA training camps from after they had already split up.
Though the celebrity chef and MMA fighter may have broken up, who ever said unconventional was a bad thing?