Aarón Sánchez Says This Is The Reason His Marriage Ended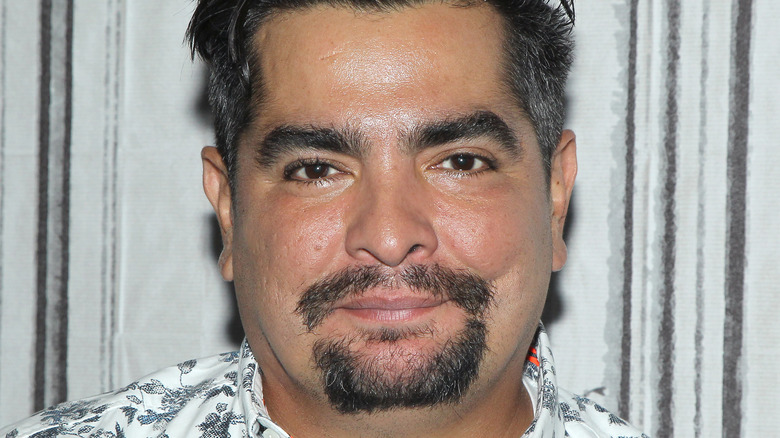 Jim Spellman/Getty Images
Celebrity chef Aarón Sánchez hasn't left any stone unturned when it comes to his career. According to his website, the chef was raised in a family that was already a part of the restaurant industry, which meant that he to got witness what it's like to be in the kitchen as a child. For him, it's important to protect his family's legacy by staying committed to food and contributing towards diversity in the industry. 
However, even though he wasn't a stranger to the world of food, Sánchez had struggles of his own. As per ET Online, the chef believes that being highly passionate about the food industry meant that he had to make some sacrifices. One of the worst outcomes of being an ambitious chef was that his marriage started crumbling and he couldn't really salvage it. He was quoted as saying, "Chefs have a notoriously difficult time keeping relationships. So many of us wind up divorced, depressed, detached from the outside world" (via The Boca Raton Observer).
Aarón Sánchez's career contributed to his marital woes
As Sánchez explained, his work commitments made it very tough for him to give his marriage to his ex-wife, musician Ifé Mora, the time it required. He told ET Online that he has often felt unsure. "There's been many moments of self-doubt and asking myself if I'm doing the right thing. You just try to put that aside and go forward," the chef explained. He was often not at home, focusing on his shows with the Food Network.
Sánchez and Mora decided to go their separate ways in 2012. According to Distractify, the couple's marriage only survived for three years before the relationship fell apart. As per the The Boca Raton Observer, the former couple tried to make things easy for their son, Yuma. As the outlet explained, Mora resides in Los Angeles with the boy and for six months of each year, Sánchez makes sure he is close by and able to bond with his child.