Reddit Can't Believe This 'Asiago Bread Karen' Experience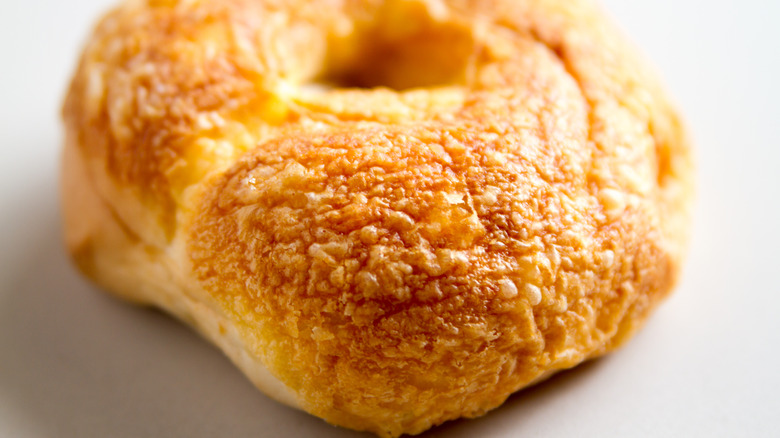 SENPHO STUDIO/Shutterstock
Everyone knows that working in the food industry is no joke. It can be a high-pressure role and restaurant workers need to be able to tackle lots of situations, such as managing customer expectations on the job. According to a fast food worker on Reddit, things got especially out of hand for their team when an irate customer showed up in "early-mid 2020." They wrote that the customer in question got into a disagreement with the cashier and all hell broke loose.
What was the problem? The Redditor explained that it all started when a customer approached the counter and asked why the bakery franchise didn't carry asiago bread for her sandwich. While the customer, who the Redditor referred to as "Karen," was fighting about bread, she noticed that one of the staff members checked their temperature at the counter. The customer basically misunderstood what was happening and wrote about her experience on Facebook, leading to a nightmarish experience for the restaurant and its team members.
A false rumor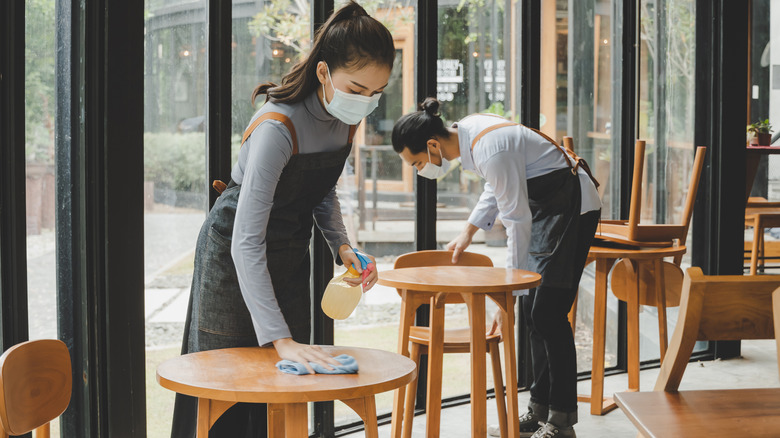 giggsy25/Shutterstock
According to the fast food worker's Reddit post, the Karen customer totally misread the situation when she observed the staff member who was checking his temperature due to pandemic-related precautions (via Reddit). The Redditor explained, "Now, when you press the thermometer's button, the screen will flash red for a second and display some digital '188.88'." They added that this isn't your temperature but is a number that indicates that you're 'booting up' the thermometer.
Unfortunately, "asiago bread Karen" didn't know this, and she didn't even bother finding out. She left the eatery and took to Facebook to claim that someone had a high fever at the restaurant and was "shivering" on the job. This was obviously not the case but badly affected the business as many angry Facebook users lashed out at the restaurant and called with questions about the incident. Sadly, the staff member who was involved in this conflict had to stop coming to work for a few weeks until things got more manageable. The Redditor wrote angrily in his colleague's defense and asked, "Why should he miss out on his paycheck because of some b**** starting a false rumor?!"
They think that Karen simply did this out of spite because she didn't get to eat her asiago bread, by the way. The top comment on the post explained how ridiculous the controversy was. It pointed out that medium-rare meat is somewhere around 130 degrees and if someone's temperature was actually 180 degrees, they'd be "cooked to beyond well done." Yikes.