The Career Aarón Sánchez Would Want If He Wasn't A Chef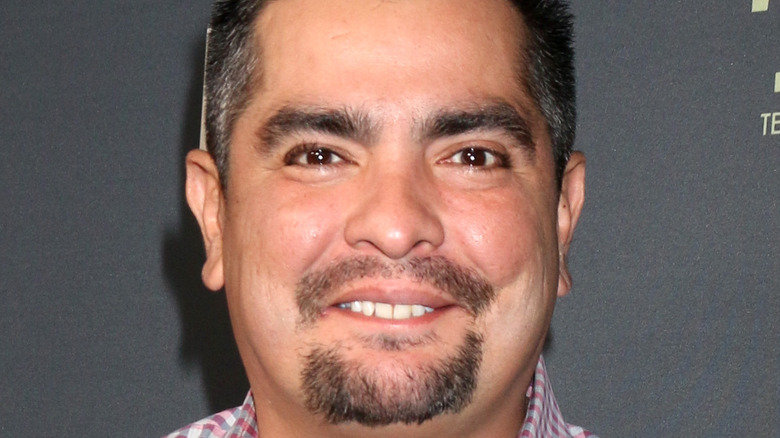 Kathy Hutchins/Shutterstock
The career of Chef Aarón Sánchez would take days to unpack. The seasoned chef has starred in so many shows as a judge, mentor, and more, and his past in the culinary world is even more vast. As his website bio notes, he grew up in the restaurant business, and his love of cooking comes from an exposure to a wide girth of diverse kitchen experience. The Latino chef is looked upon as an authority on Mexican food for a reason.
Food Network notes that his newest restaurant, Johnny Sánchez, has locations in Baltimore and New Orleans, and the TV shows he's featured on span from judging on "Chopped" and "MasterChef," to hosting Cooking Channel's Emmy-nominated "Taco Trip." He's also written various cookbooks and has been honored with James Beard Awards and invitations to be a chef at the White House. But what if Sánchez had never decided to follow this path? What would he be doing now?
Could Aarón Sánchez sing?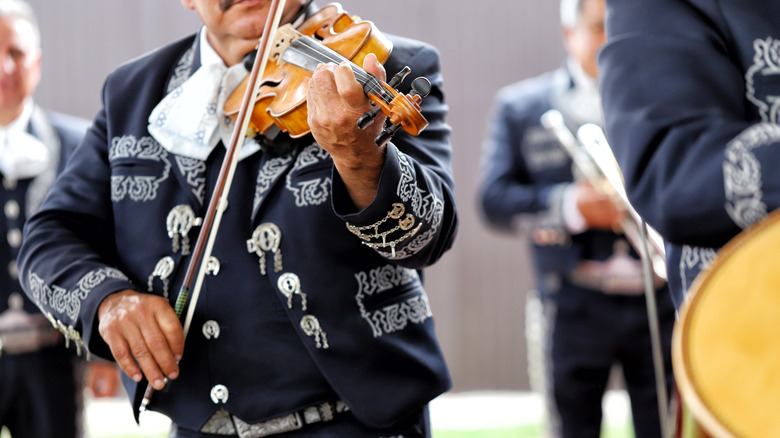 stacyarturogi/Shutterstock
While he has donned many a crazy costume for "MasterChef Junior," including a gingerbread man outfit for Christmas (via Daily Mail), it seems costume-like attire may have been more of a daily occurrence if he had chosen a different career path. According to Food Network, one of 11 things you may not know about the chef is what he would have chosen to be had he not gotten into food — and the answer is not what you would expect.
In a sit-down with the site, Sánchez admitted that he would have been open to trying his hand as a Mariachi singer. And he likely would have been great at it. In fact, in an interview featured on YouTube, Sánchez can be seen serenading host Taylor Ellison with a love song... to tacos and tequila. But while his voice sounds pretty good, there's no denying his heart will always be in food.