IHOP's Upcoming Melt Menu Features 6 New Sandwiches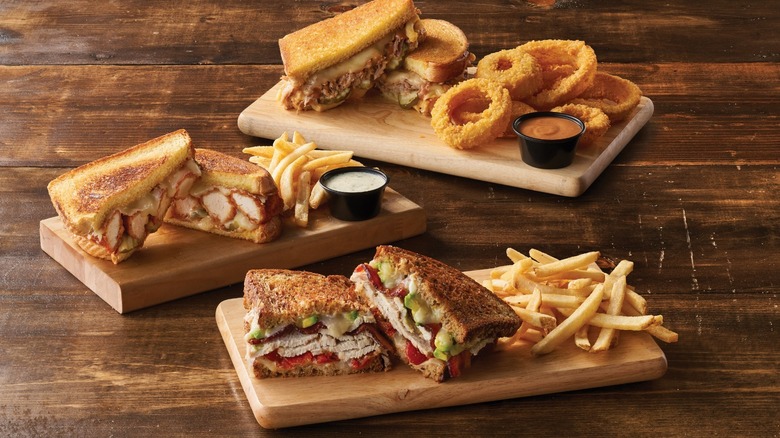 IHOP
IHOP has a history of wowing patrons with its signature sandwiches. The chain reinvented the wheel when it released a crowd-pleasing take on the McGriddle that used tiny pancakes as buns, per Taste of Home. The restaurant may have just one-upped itself with its latest set of offerings that can get customers coming in well past breakfast.
According to a press release sent to Mashed, IHOP announced plans to release a set of six new melts as part of a new menu that hits locations on October 18. Expect to see the Cali Roasted Turkey Melt, Cheese-Crusted Four Cheese Melt, Pepper Jack Patty Melt, Ham & Egg Melt, BBQ Mac Melt, and Buffalo Chicken Melt at the chain soon, and get ready to send your taste buds on a journey. Each of these items comes with either a side of french fries, onion rings, fruit, two pancakes, or a side salad. The options join IHOP's classic Philly Cheese Steak Stacker, featuring sirloin steak, onions, and American cheese. If the names alone can't get you in the door, knowing what goes into each sandwich can easily win you over.
IHOP sandwiches loaded with flavor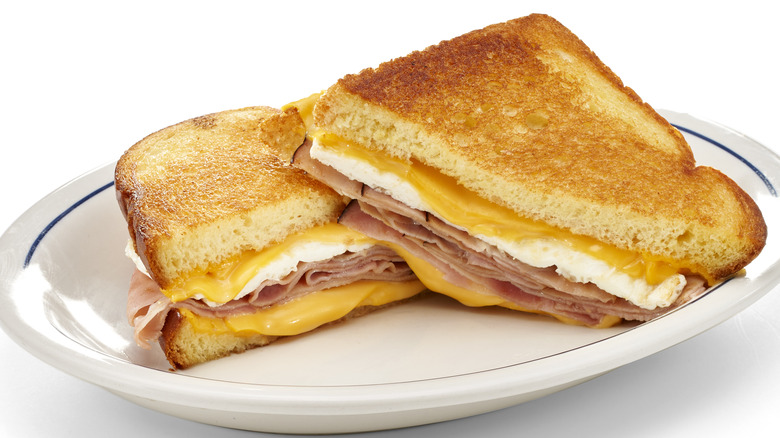 IHOP
The pancake chain plans to go all out with its new melt menu. According to the statement sent to Mashed, each sandwich comes loaded with flavor. The Cali-Roasted Turkey Melt comes with roasted turkey breast, bacon, cheese, roasted cherry tomatoes, fresh avocado, and mayo on grilled multigrain bread, while the Cheese-Crusted Four Cheese Melt gets loaded with Pepper Jack, American, & Wisconsin cheeses on cheese-crusted bread with a side of Poblano queso made for dipping. If that sounds a bit too cheesy, IHOP dials it back a bit with its Pepper Jack Patty Melt that comes with a Black Angus beef patty, Pepper Jack cheese, grilled onions, pickled jalapeños, and IHOP Sauce on cheese-crusted bread. The Ham & Egg Melt should prove a bit lighter and piles Black Forest ham, a fried egg, and American cheese on grilled toast, while the BBQ Mac Melt pulls out all the stops with piles of pulled pork, sharp cheddar mac & cheese, Wisconsin cheese and pickles on grilled bread with a side of BBQ sauce.
The whole menu gets rounded out with the Buffalo Chicken Melt, featuring chicken breast strips coated in Frank's RedHot Buffalo sauce, pickles, and Wisconsin cheese on grilled bread with a side of buttermilk ranch for dipping. The word's still out on how these items compare to the restaurant's classic offerings or fan-favorite sandwiches.