Starbucks Fans Won't Want To Miss These Star Days Deals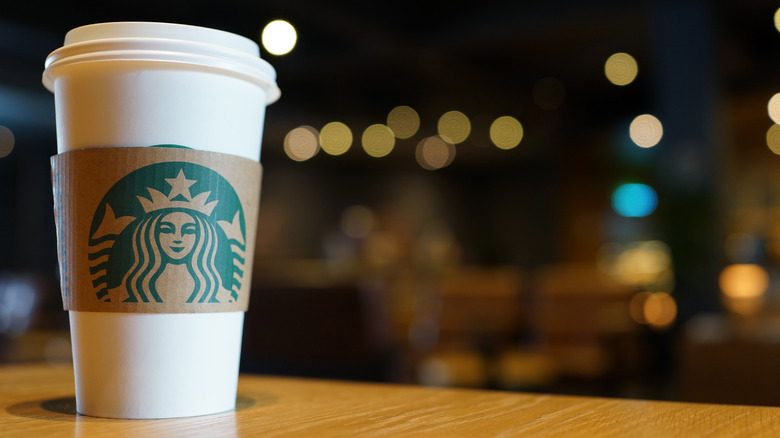 TY Lim/Shutterstock
We'll be honest, we miss the days when Starbucks had its old rewards program. Launched in 2009, the long-standing loyalty program allowed users to make their way to the "Gold Status" when they made a purchase at the coffee chain (via Nation's Restaurant News). This model ran up until 2016, where stars were awarded based on the amount spent on purchases rather than the number of visits a patron made.
We really do miss this initial system, as the current one now gets us to spend more money for rewards (via Business Insider). And as we know, Starbucks already provides us with a ton of ways to spend more money than we want (but sometimes willingly fall for). That isn't to say that our favorite coffee chain doesn't leave us without any opportunities to accumulate stars based on its new rewards program. In fact, on the week of October 18, customers will have the chance to earn big during "Star Days." 
Star Day deals that you can look forward to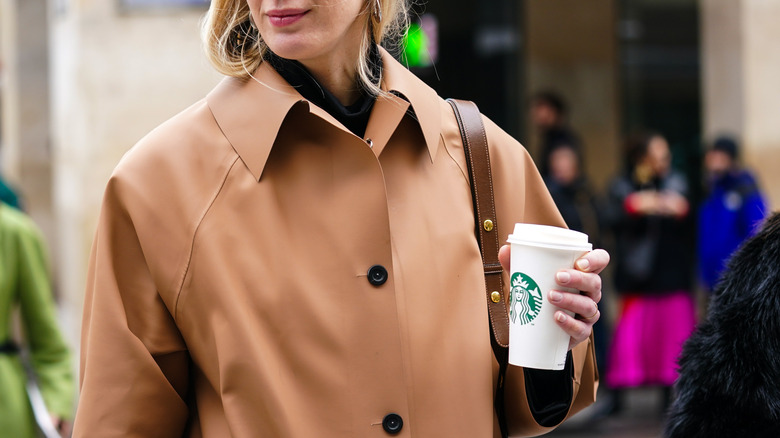 Edward Berthelot/Getty Images
Starbucks enthusiasts can look forward to deals everyday of the week starting on October 18 (via Starbucks). Monday kicks off the reward-filled celebration with a deal exclusively offered on its fall drinks. Members can purchase anything from a Pumpkin Spice Latte to the Pumpkin Cream Cold Brew for a bonus 25 extra stars. Just make sure to purchase a grande or larger. Following this fall-themed surprise is "50 Star Tuesday." Simply load $10 or more onto your Starbucks account for 50 extra stars.
Wednesday's deal is drink-focused again, with members getting a half-off drink when they purchase another beverage that is a grande or larger. Thursday, October 21, Starbucks patrons are thrown another incentive to rack up stars. "Triple Star Thursdays," grants customers triple stars on almost any order for the second time in history. Lastly, to finish off this exciting week, is Friday. Customers will earn a staggering 50 additional stars when spending $10 or more. Now that's something we can celebrate!