Reddit Thinks This Costco Cheese Is Gone For Good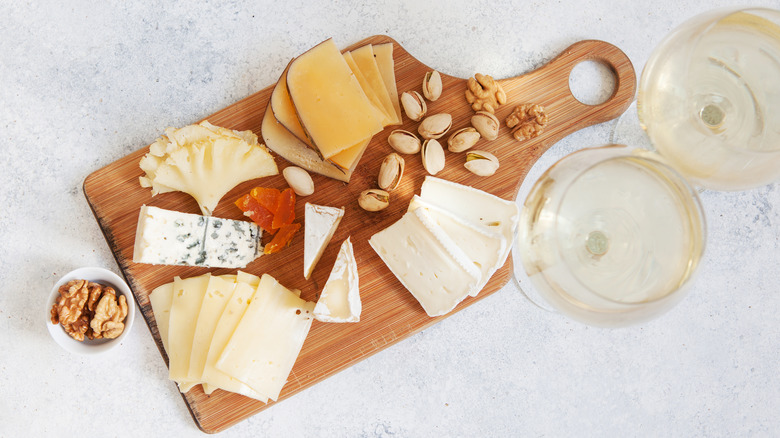 Maria Medvedeva/Shutterstock
Costco is a popular go-to option for several grocery products for plenty of shoppers. This makes sense considering the fact that the brand has a lot going for it. As per Cheapism, the store is particularly known for the in-house brand, Kirkland, and customers like it because it offers affordable, high-quality products.
Also, the store has lots of cheese options, which means that it is able to cater to all kinds of shoppers. According to Pop Sugar, it is difficult to run out of cheese options at Costco because it offers so much variety. Some noteworthy options include smoked Gouda, goat, Pecorino Romano, Gruyère, and a lot more. However, if you are a cheese enthusiast and love the cheese varieties at Costco, there is a bit of bad news for you. According to Reddit users, a popular cheese product from Costco may have been permanently taken off the shelves.
Redditors have lots of opinions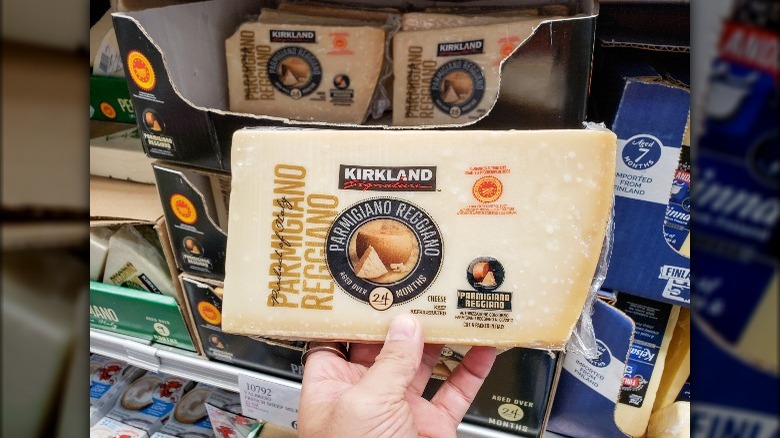 TonelsonProductions/Shutterstock
Per a Reddit user, Costco has shelved its parmigiano reggiano wedges for good. They added a link to the Costco catalog, indicating that the wedges aren't available as an option. An optimistic commenter jokingly suggested that shoppers should opt for the cheese wheel instead. Major benefit: It'll last for a longer time.
Meanwhile, another Reddit user said that Costco products make a comeback all the time. A cheese lover wondered what could have led to this change and wrote, "it's possible they found another supplier with a new item number? Or they didn't sell as well as we thought." Also, another Costco shopper lamented at the fact that they didn't buy more cheese wedges when they had the opportunity. 
An insightful commenter mentioned that they did check with a staff member at Costco who said that the cheese wasn't going to return to the store. "I asked a supervisor in store today, and he said that the item seems to be deleted," they wrote. Hopefully, Costco is simply looking for a different supplier and will bring back the cheese wedges soon, as suggested by someone on the thread.