The Scary Reason 26 People Were Hospitalized After Eating At This Chain Restaurant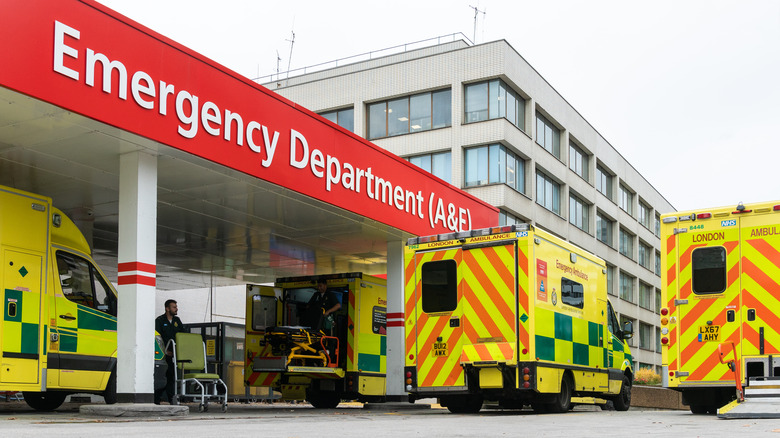 Andrius Kaziliunas/Shutterstock
Going out to a restaurant should feel relaxing. The last thing anyone wants is to get sick after dinner! Unfortunately, most of us have had at least one experience where we went home feeling less than great after a meal out. Sometimes it gets bad enough that you have to take a day or two off of work or school.
Experiencing food poisoning or an upset stomach is always unfortunate, but it doesn't usually include going to the hospital. However, that's exactly what happened to 26 patrons of a restaurant in Roanoke, Virginia. On October 15, The Roanoke Times began reporting on a health crisis that included symptoms of jaundice, nausea, fever, fatigue, vomiting, loss of appetite, and dark-colored urine, among other symptoms.
An investigation by the local heath department revealed that the outbreak started at Famous Anthony's, a chain of American-style family restaurants across the Roanoke area. Keep reading to learn what caused these illnesses and hospitalizations and what you should do if you think you may have been at the eatery while the illness was spreading.
Customers Have Been Infected With Hepatitis A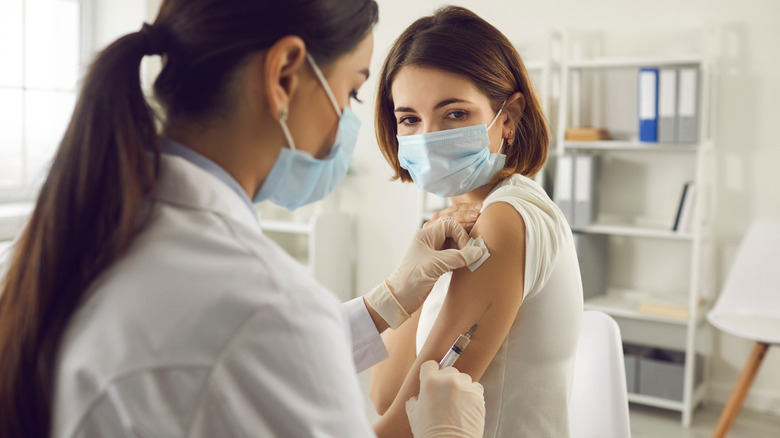 Studio Romantic/Shutterstock
According to The Roanoke Times, "An employee who worked at three Famous Anthony's locations — on Grandin Road, Crystal Spring Avenue and Williamson Road — was diagnosed with the virus." The virus in question was hepatitis A, which causes a serious infection of the liver (via CDC). 
As the Virginia Department of Health explains, it can take weeks for symptoms of the virus to appear, meaning the infected employee may not have even felt sick when they went into work that day. In the same press release, Cynthia Morrow, MD, MPH and the health district director of Roanoke City and Alleghany Health Districts said, "Hepatitis A virus typically causes self-limited inflammation of the liver, however in this outbreak, we have seen a high rate of severe disease."
Of the 37 confirmed cases from the restaurant, 26 have resulted in hospitalization and one person with underlying conditions died from the virus. The health department encouraged anyone who had yet to receive their hepatitis A vaccine to do so, and notes that anyone who visited any of the three Famous Anthony's locations between August 10 through 27 is encouraged to seek medical attention if they experience any Hepatitis A symptoms.