This Is Martha Stewart's Favorite Halloween Candy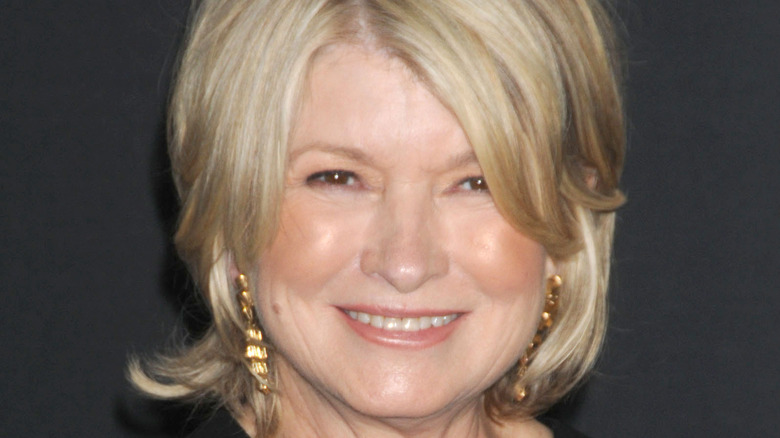 Featureflash Photo Agency/Shutterstock
No matter who you are, there's always a certain kind of candy you love and want the most of in the bottom of your trick-or-treat bag or basket. For some, it's Reese's. Others love their fun-size M&M's. But the judges on Peacock's new "Snoop and Martha's Very Tasty Halloween" have their own picks they just can't pass up. While the contestants were baking and preparing their desserts and backdrops for the fall holiday baking competition, the judges were relaxing in their high-backed throne chairs. 
But to keep themselves busy before taking a spin around the teams to see how everyone was doing, Snoop asked his fellow judges, Martha Stewart and BuzzFeed's Alvin Zhou, what their favorite Halloween candy was growing up. Zhou was quick to chime in saying, "Twix." He went on to explain, "I will trade anything in my basket for Twix." He certainly knows his Halloween candy pick, but Stewart's pick might surprise you. 
This was Martha Stewart's favorite candy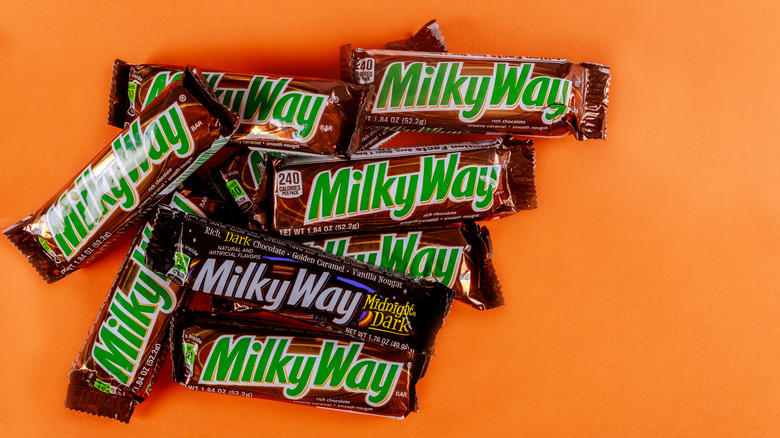 ungvar/Shutterstock
The culinary icon's favorite candy might shock you, since it definitely took Snoop off guard. She said, "it used to be Milky Ways for me." That's when Snoop asked again, "Milky Ways?" And Stewart simply said, "oh, yeah." No second-guessing for Stewart. While Snoop didn't offer up his favorite candy, he did spill on the absolute worst candies he hated to find in his trick-or-treat bag. 
He said he would never eat "black licorice, black jelly beans, corn candy either." With so many people who find candy corn to be far too sweet, Snoop is far from alone in his disdain of candy corn. It would seem these Halloween baking judges have definite opinions about what candies can make or break their sweet haul. So, if you want to spend this Halloween in the spirit of Snoop and Stewart, you know what candies to steer clear of and which to stock up on too.