How Much Guy Fieri Actually Got Paid For Guy's Big Bite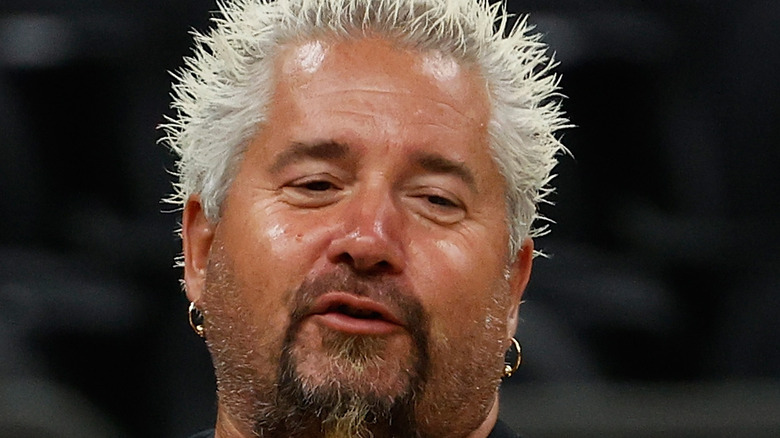 Christian Petersen/Getty Images
Guy Fieri is a sensation. Per Biography, he experimented with food early on, starting his own pretzel business when he was only 10 years old. He chose to enter the food industry later as an adult and worked with many restaurants. A game changer for him was perhaps entering the food television business in 2006 by winning the top prize on "The Next Food Network Star." He has made an impression on many fans with popular shows like "Diners, Drive-Ins and Dives," "Guy's Grocery Games," and more.
His die-hard fans will remember that his first solo show was "Guy's Big Bite," which was launched in 2006. According to the Food Network, this show is full of interesting dishes prepared by Fieri, such as pepperoni lasagna and a jambalaya sandwich. Fieri's motto is clear: go big or go home! He clearly doesn't mind working with bold recipes. Basically, nothing is out of bounds, and fans can expect plenty of yummy surprises.
He started small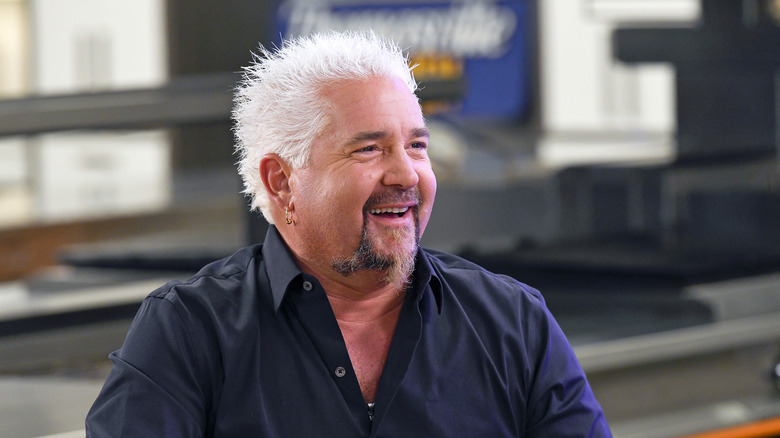 Steve Jennings/Getty Images
Guy Fieri may be a rich celebrity now, but this wasn't always the case. Per Celebrity Net Worth, Fieri was paid somewhere around $1,000 for every episode of "Guy's Big Bite" when he first began working on it. Of course, things improved gradually for him as he continued working on his television career and gained popularity. In fact, by 2018, he was earning around $10 million annually, thanks to his association with the Food Network.
In May this year, the chef finalized a contract with the Food Network that's valid for three years and comes with a generous salary: $80 million for the entire duration of the contract. He's now easily one of the most prominent chefs in the food television industry. Per the Hollywood Reporter, the show that really made a difference was the wildly popular "Diners, Drive-Ins and Dives," a name that made him easily recognizable among fans.