Arby's New Milkshake Is A Caramel Lovers Dream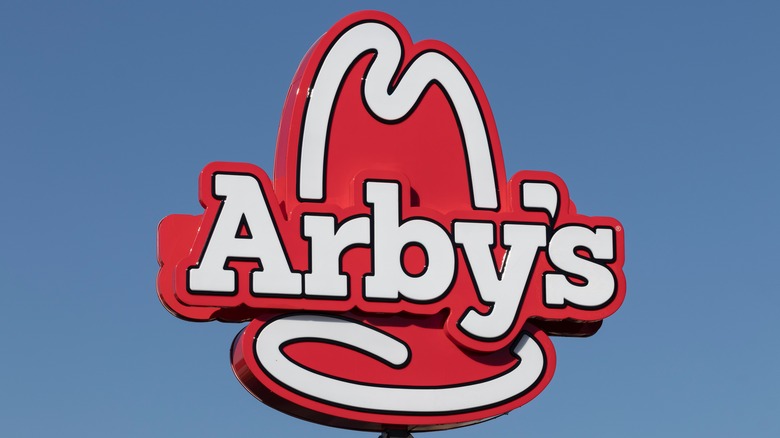 Jonathan Weiss/Shutterstock
When you need to pick up a sweet treat, you can't go wrong indulging a bit at Arby's. A review by Fast Food Menu Prices claims that, like the rest of the restaurant's menu, Arby's milkshakes keep things pared down and simple for a reliable, enjoyable experience every time you need a pick-me-up. While the fast food chain traditionally only carries chocolate, vanilla, and Jamocha shakes, the restaurant plans to switch things up with a new frosty dessert perfect for anyone who has wanted a bit more caramel in their life.
According to Chew Boom, you can now pick up Caramel Cinnamon Shakes at Arby's locations across the country for a limited time. The drink comes loaded with caramel and cinnamon syrup and sprinkled with cinnamon, which sounds like a great treat to cool off and relax with. Arby's official website has also started advertising the product, so if you don't see the milkshake in your area yet, maybe it will be there soon.
The nutritional info for Arby's new milkshake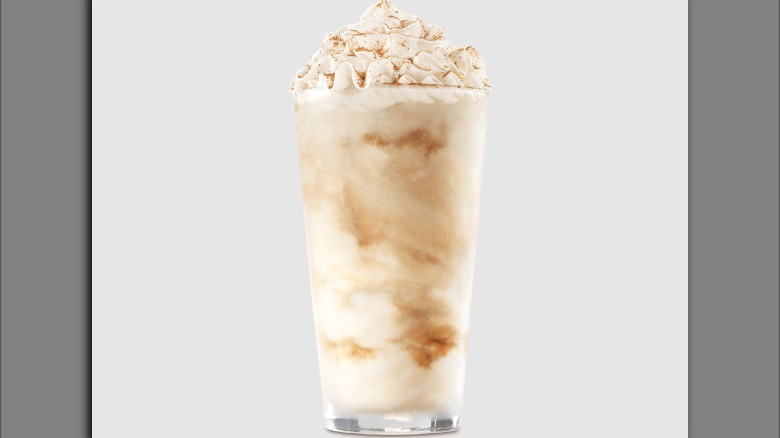 Arby's
If you can get your hands on one of the new milkshakes, you might want to know the nutritional content. Chew Boom reports that the small size of the dessert contains 580 calories, 17 grams of fat, 94 grams of carbs, 82 grams of sugar, 13 grams of protein, and 330 milligrams of sodium. If this item sounds tempting, make sure to make your way over to the chain soon because caramel shakes don't seem to come along often at this chain.
According to Brand Eating, in 2013, Arby's offered a limited-edition Salted Caramel Shake, which featured a swirl of caramel and a sprinkle of pink Hawaiian salt. But that's the only other notable caramel shake we found. Arby's hasn't revealed how long the new Caramel Cinnamon Shake will stay on offer. If you can't wait to dig into one of these desserts, try to enjoy this limited-time offering while you can.