Why We Should Be Pairing Wine With Mexican Food, According To Rick Martinez - Exclusive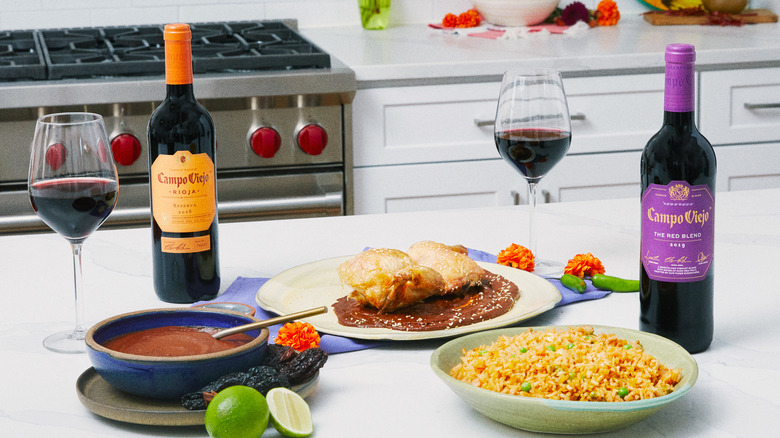 Campo Viejo
Close your eyes and think of the first few Mexican foods that come to mind. They are probably tacos, burritos, or fajitas, right? Well, chef Rick Martinez would rather you thought of moles or fresh fish. And when you think of Mexican beverages, do you think first of tequila or Corona Extra? Again, Martinez has another idea for you: instead, think about wine.
And for the record, this is someone who knows his cooking and his wine, which is why the Campo Viejo winery recently reached out to Martinez to partner up in creating some recipes to help celebrate Día de los Muertos, or the Day of the Dead.
Martinez says Mexican cuisine and wine can make for an exceptional pairing, as he described during an exclusive interview with Mashed. So what should you pair with your next Mexican meal, aside from a margarita? He has some suggestions.
How to pair Mexican wines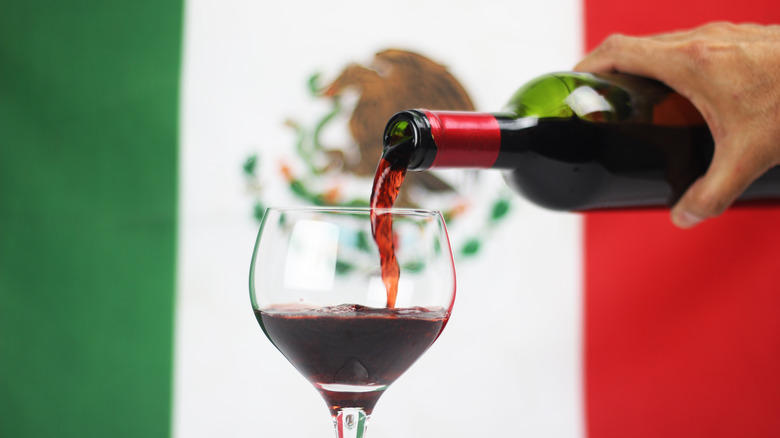 Edson Garcia/Shutterstock
Whether the rest of us know it or not, wine is already a big deal in Mexico, as Rick Martinez explained. "I don't think Americans really think to pair Mexican food with wine," Martinez said, "There are a lot of vineyards in this country. Wine is a part of the Mexican table, and I feel like a wine like Campo Viejo, with really robust flavors, does actually pair very well with a dish that has so many ingredients and so many strong flavors like a mole."
But just as with wines from other regions, it's easy to get wine pairing wrong with Mexican cuisine, Martinez cautioned. "Speaking specifically of the [a wine like] a Tempranillo and Reservas, I don't think that those are wines that are necessarily going to go with something like a poached fish or a poached chicken or something that's very, very neutral," the chef said, adding: "I think you do want something that's very bold to go with [wines like that], that's going to stand up to it, because it could possibly dominate your food. And I think that putting those two things together, you're going to pull out so much of the sweetness out of the mole, so much of the spices that are within the mole, even some of the toasty flavors from the toasted nuts and seeds come out with that, with something like a Reserva that is aged and you pick up some of the notes from the barrel."
Keep an eye out for Rick Martinez's upcoming cookbook "Mi Cocina," follow him on Instagram for cooking tips and recipes, and check out his partnership with Campo Viejo.