The Problem Ted Allen Has With Fast Food Burger Chains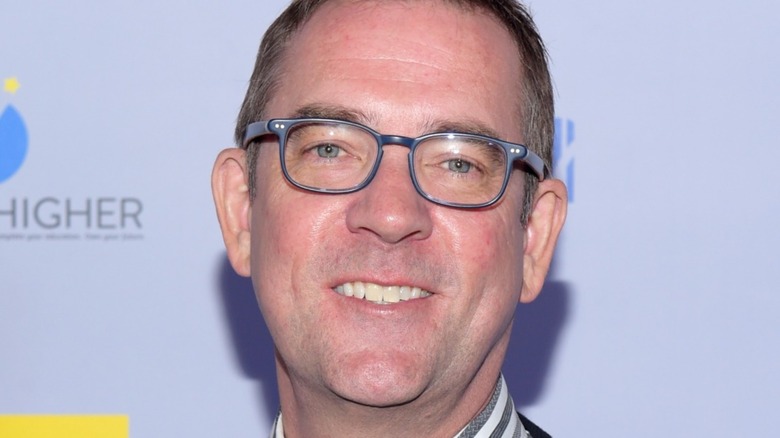 Jason Kempin/Getty
When a meat craving hits, nothing satisfies your hungry stomach quite like a mouthwatering, juicy burger. The masterful pairing of a beef or plant-based patty with a bun is one of the most quintessentially American dishes you can get, and when it's done well, one of the tastiest. Luckily, whenever you are hankering for a burger, there are always a handful of fast-food options right at your fingertips. From tucking into a Whopper from Burger King, or noshing on a Double Double from In-n-Out, there are a slew of fast food joints that are not only dedicated to these staple sandwiches, but their famous burgers are also practically household names. That being said, while everyone on the planet might have heard of the Big Mac, is this McDonald's staple really all that it's cracked up to be?
According to many surveys conducted regarding the quality of fast food burgers, these meaty sandwiches are pretty mediocre, at best. According to Dane Rivera from Uproxx, who completed an extensive taste test of their own, most fast food burgers are wildly overcooked, as well as unseasoned and bland. Another person who isn't the biggest fan of fast food hamburgers? "Chopped" host Ted Allen.
Ted Allen feels most burger joints are lacking in deliciousness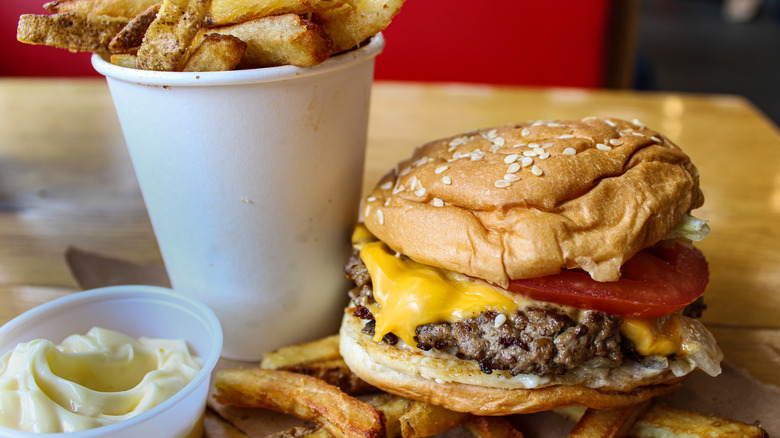 Irati Ventoso Cenzano/Shutterstock
Ted Allen recently unleashed his feelings regarding the unremarkable nature of fast food burgers on Twitter. "Of the fast-food chains, the fried-chicken ones almost all sell a product that is a delicious, legit expression of what 'fried chicken' IS," the beloved host tweeted. "Not something you can say of most 'hamburger' chains."
It turns out, Allen isn't the only person out there who prefers fast food chicken joints to their burger competitors. According to Eat This, Not That, in a survey conducted regarding "America's Favorite Fast-Food Chains in 2021," Chick-fil-A landed in the number one spot for the seventh year in a row. Another top contender on the list is KFC, famed for their finger lickin' good fried chicken, which came in an impressive third place. The only burger chain to make the top five? Five Guys.
According to Ranker, three of the top five favorite fast-food burgers also hail from Five Guys. So, what makes these burgers stand out above all the rest? Eat This Not That notes that while these premier burgers may cost you a buck or two more, customers are paying for the quality of the ingredients. Everything is made fresh at Five Guys, from their ground beef to their wide array of toppings. This Virginia-based chain also refuses to use freezers at any of their locations, a fact that is stated on their official website.