Read This If You Recently Bought Cedar's Organic Hommus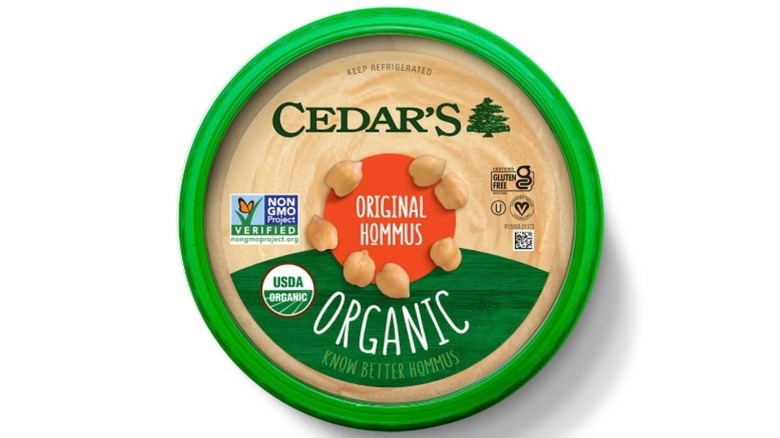 Cedars
When it comes to snacking right, you can't go wrong with hummus. According to Healthline, this dip contains antioxidants that might help fight inflammation, provides a solid amount of fiber per serving, and may reduce the risk of heart disease. While these potential perks can get anyone excited to pick up a tub of this spread, sometimes hummus can hide some unwanted ingredients.
The FDA recently announced that Cedar's Mediterranean Foods issued a voluntary recall on Cedar's Organic Mediterranean Hommus after discovering that the brand's 10-ounce tubs contained undeclared pine nuts, a deadly allergen for anyone sensitive to tree nuts. The affected items have since gone out to 23 different states: Massachusetts, Florida, Georgia, North Carolina, Oregon, Oklahoma, Louisiana, Arizona, Colorado, Wisconsin, Maryland, Ohio, California, Nevada, New Mexico, Utah, Missouri, Maine, New York, Kansas, Alabama, Tennessee, and Minnesota. If you have a container of this dip in your refrigerator, you may have some of the mislabeled product on your hands. So far, no one has gotten sick from consuming the product, but as a precaution, the brand recommends everyone to keep an eye out for the product.
Check your refrigerators for this hummus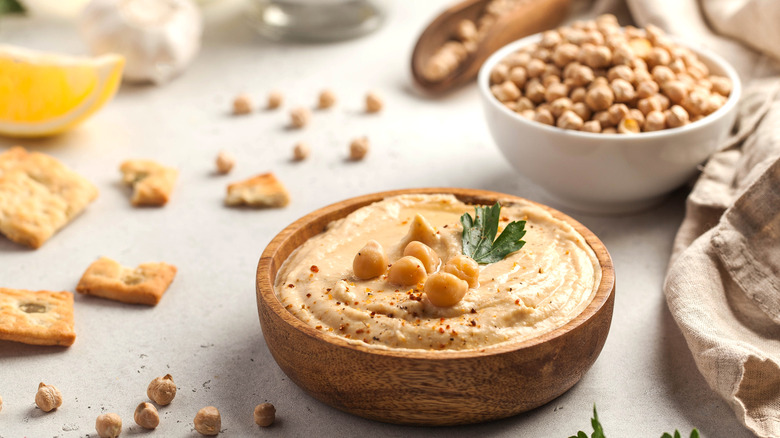 Kabachki.photo/Shutterstock
If you do have some Cedar's Organic Mediterranean Hommus in your possession but aren't sure if it qualifies for the recall, you can easily check the label. Food & Wine reports that the lids of the affected containers have the UPC code 044115403028 and a sell-by date of December 12, 2021. If you do have one of these products at home or have further questions, the company has urged buyers to contact them via email at hello@cedarsfoods.com to get more information or to request a replacement container.
If you love hummus and have discovered one of these products in your possession, make sure to get rid of it if you have a tree nut allergy. With any luck, the voluntary recall should proceed quickly and no one with pine nut allergies will get ill. In the meantime, make sure to avoid any of the hummus tubs with the offending UPC code for the time being.