The Reason Wendy's Frescata Sandwich Was A Failure
Wendy's may be known for their square hamburgers and their signature Frostys, but not too long ago the fast food chain attempted to make deli sandwiches a menu staple, too. Back in April 2006, Wendy's announced they would be "expanding in a new direction," through the introduction of the Frescata sandwich (via QSR). Offering customers an alternative to hamburgers, Wendy's Frescata sandwiches came in four different varieties, including the Frescata Club, the Roasted Turkey and Basil Pesto Frescata, the Black Forest Ham & Swiss Frescata, and the Roasted Turkey and Swiss Frescata. Each sandwich featured "high-quality meats and distinctive sauces, served on artisan bread," and was priced at $3.49, or $4.99 if ordered as a combo with a side of Baked Lay's Potato Chips and a bottle of Dasani water.
Despite how seriously Wendy's marketed the new product, The Columbus Dispatch had reported it was to be pulled from the menu in December 2007 after a brief 18-month run, which was coincidentally the same amount of time it took Wendy's to develop the Frescata recipes.
Wendy's Frescatas couldn't compete with Subway's sandwiches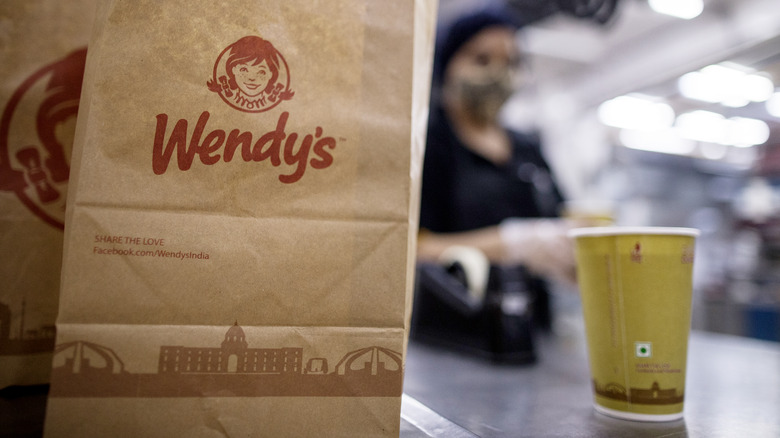 Bloomberg/Getty Images
In a press release that has since been archived from the Wendy's website, the franchise explained that the decision to add the Frescata sandwich to the menu came as a result of the growing popularity of deli sandwich chains. "Our customers tell us they are looking for more fresh choices," then Chief Marketing Officer Ian Rowden explained in the press release. "The deli sandwich category, which continues to expand, represents a growth opportunity and another way for us to meet our customers' needs." Not much growth actually happened, though.
According to Ron Paul, president of food research firm Technomic, the failure of the Frescata was likely related to supply issues and product inconsistency (via Dispatch). While chains like Subway and Quiznos focus entirely on deli sandwiches, Frescatas weren't Wendy's top priority, and it was reflected in the product. In a thread from 2006 on Fast Food Facts, customers raved about how delicious Frescatas were; however, many noted the lack of consistency in everything from the ratio of meat to bread, to the amount of mayonnaise and mustard. In the end, unfortunately, the Frescata couldn't compete with actual sandwich chains and Wendy's own hamburgers.