It Just Became A Lot Easier To Shop At Dollar Tree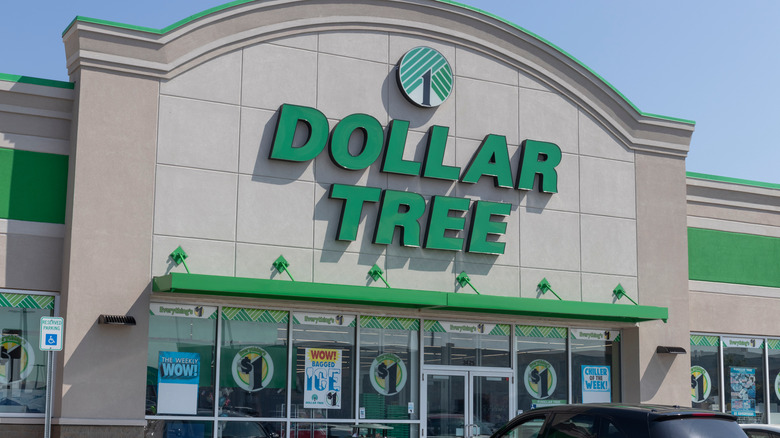 Jonathan Weiss/Shutterstock
Shopping at Dollar Tree is about to become more convenient than ever. While the store is already a great place to grab a variety of items, from birthday decorations and school supplies to canned goods and household essentials, all in one place for low prices, soon shoppers won't even have to leave their homes to purchase these everyday items. Dollar Tree Inc. just announced they will soon be partnering with the online delivery platform Instacart to deliver items directly to their customers' doors.
Dollar Tree serves around 98 million people nationwide, and now these customers can order same day, and in some cases one hour, delivery from almost 7,000 Dollar Tree locations across the country, according to News 19. "When it comes to major household expenses, we know every dollar counts. That's why we're proud to expand our footprint with Dollar Tree and make same-day delivery from this beloved value retailer accessible to more families," Carolyn Everson, president of Instacart, said of the new partnership in a press release (via PR Newswire).
Shoppers can order from 13,000 Dollar Tree and Family Dollar locations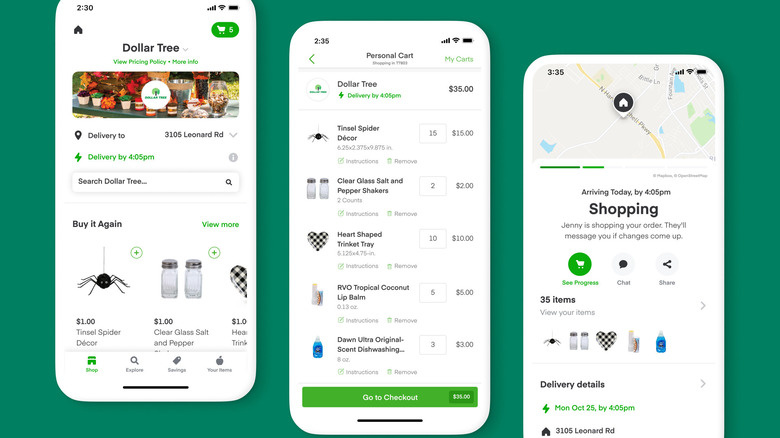 Instacart
Instacart's partnership with Dollar Tree comes right on the heels of their recent relationship with Family Dollar, with whom they began a pilot delivery service in November 2020. The company began testing same-day delivery at Dollar Tree locations in August and has now expanded its reach to include same-day delivery at almost 13,000 Dollar Tree and Family Dollar locations across 48 states, according to PR Newswire. To place an order, customers simply have to visit the Instacart website or log onto the app to select their items and preferred time frame for delivery.
"With our focus on best meeting customers' evolving needs, we are pleased to expand our Instacart partnership to provide even more households across the country with convenience and value on everyday products, as well as the party essentials and seasonal items that Dollar Tree is best known for," said Michael Witynski, president and chief executive officer of Dollar Tree Inc. (via News 19). "Our customers discover new and exciting items every week, which help them celebrate all of life's occasions at an extreme value."