The Biggest Fried Egg Mistake You're Making, According To Robert Irvine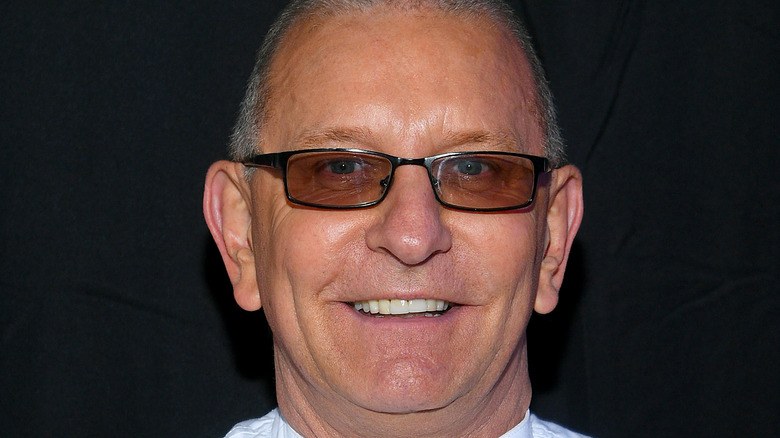 Dave Kotinsky/Getty Images
On paper, making eggs sounds easy, but once you hit the kitchen, you may have to deal with a slew of problems you never expected. According to HuffPost, many home chefs run the risk of breaking the yolks, cooking eggs too hot, or even using the wrong pan. While these mistakes and more have the potential to undo any breakfast plans, Robert Irvine believes there is another, smaller error that has caused its fair share of havoc and wrecked too many meals.
In a recent Food Network tweet, the channel recently touted a video of Irvine frying eggs. "If there's one thing every home cook should know how to do, it's properly fry an egg. @RobertIrvine's technique is as simple as it gets!" the caption read. While the video shows off a ton of techniques that can help you avoid any egg-based disasters, Irvine reveals one secret tip that he considers the biggest fried egg mistake any cook can make.
Irvine's worst fried egg mistake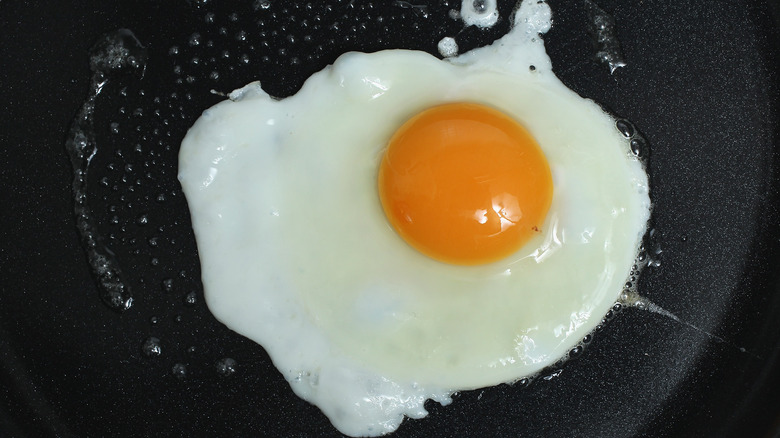 Sean Gallup/Getty Images
According to the tweet, Robert Irvine dictates that frying eggs requires the use of room temperature eggs. Before making fried eggs, you must ensure the eggs rest for a time to warm up. Followers couldn't believe this news, and chimed in with, "Well, I make a couple mistakes. The eggs go in cold & I flip them. Have to this next time," and "You make everything look easy." Irvine has been preaching this advice for some time, too. In October, Irvine responded to another Twitter post about egg mishaps. "When we cook really all food should be room temperature. So when they hit high temp they don't steam ... hope this helps and thanks for the kind words," he wrote.
Duff Goldman also stands by Irvine when it comes to using room temperature eggs. Goldman told People that you can even let your eggs sit out overnight so that they don't seize up when combined with butter. For some optimal eggs, follow Irvine's key piece of advice, and you'll have one less thing to worry about when you need to make the perfect fried egg meal.