Aldi Shoppers Are Loving These Belgian Chocolate Dessert Cups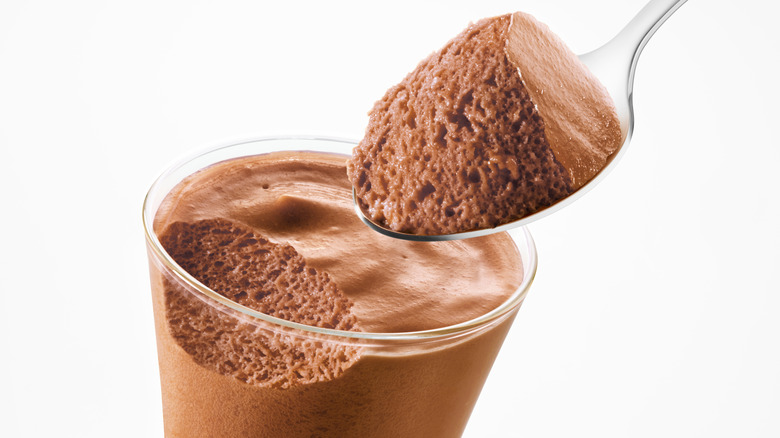 PHIL LENOIR/Shutterstock
Halloween may be over, but there is no wrong season for savoring some delicious chocolate. There is Hershey's, which seems to garner a love-hate relationship depending on who you ask (via Cheddar), as well as the fancier Belgian chocolate, which is beloved for its high-quality ingredients and the labor of love that goes into making them in "small, local shops."
If there is any truth to the rumors, you could definitely get some quality chocolate at Aldi before the Belgian Chocolate Dessert Cups came onto the scene. In fact, the grocery store chain seems to have quite the chocolate selection, big enough to satisfy the sweetest of chocolatey sweet tooths. And they do not just sell the stuff, they preach it, even hosting a Willy Wonka-inspired contest in which they hid golden tickets in chocolate bars. Of course, Wonka would definitely approve of Aldi's latest sweet, inventive chocolate offering.
The reviews are in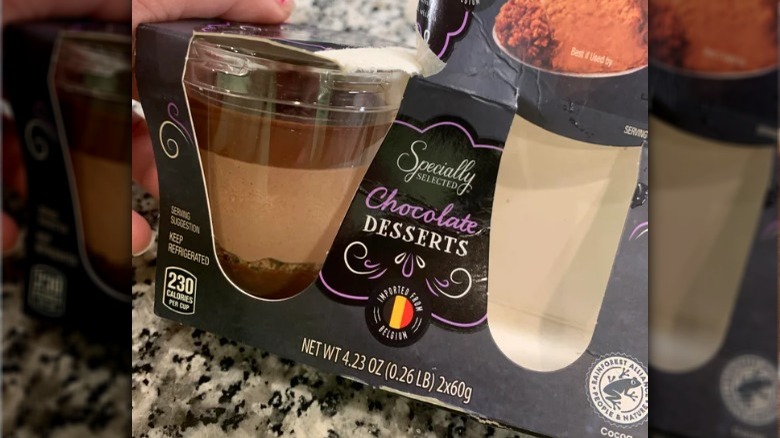 Reddit
A recent Reddit post from u/s_barksdale gave an odd description for Aldi's newest product, likening it to a "packaged pasta meal," but giving it rave reviews. "I'm here with a full review that this stuff is amazing!! Perfect little weeknight dessert. It's really rich and the container is glass," the Redditor wrote. The dessert is actually a chocolate dessert cup, which seems to have layers of different flavors for a nice variation on the palate. Another user described the makeup of the dessert as "like mousse on a soft graham cracker crust with some firm chocolate on top."
Other uses responded affectionately, calling them "so tasty" and noting how much they "really want one of these right now!" The Aldi Reviewer site actually tasted a chocolate caramel and the regular chocolate versions, calling them "rich, creamy, smooth" and "delicious." So chocolate fans better get to an Aldi fast because "they're only in stores for a short time" and can't be shipped or ordered online once the store sells out. Let the choco-mania begin!