What Kendall Jenner Really Eats In A Day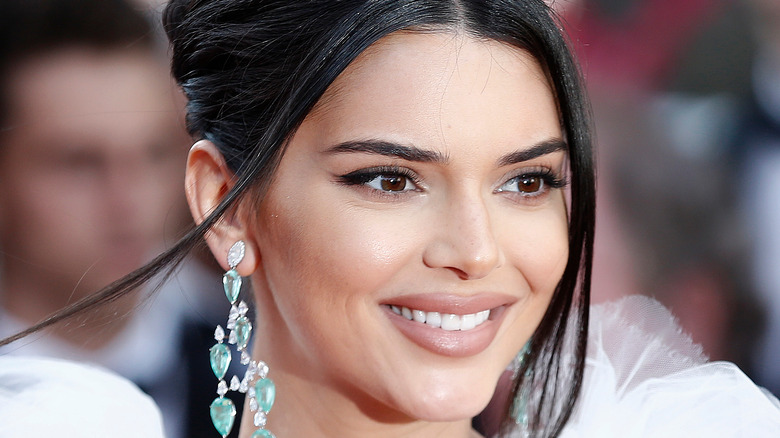 Andrea Raffin/Shutterstock
Watching models like Kendall Jenner on the red carpet or even simply on her Instagram can leave fans and onlookers wondering just what exactly she must eat. Though Jenner does consume some healthy foods you might expect from a model, what she usually eats is far from what many people might think. According to The Thirty, Jenner said, "I usually start my day off with a cup of [Kusmi] Detox Tea. I have like 12 cups a day." Once the tea portion of her morning is over and she is up and going, the reality star typically eats "avocado over eggs and a big bowl of oatmeal" for breakfast. However, she also mentioned eating toast with her breakfast too.
Apparently, Jenner has low blood sugar, so she does a lot of snacking to keep her energy up throughout the day too. That's why she keeps things like almonds, juice, Justin's Peanut Butter, chips with guacamole, hummus and carrots and even Twix candy bars on hand. In addition to all of the snacks, she also drinks plenty of water and considers it her "beauty secret." As for her other substantial meals like lunch, Jenner eats a revolving menu of quite healthy options and indulgent fast foods. 
This is what she eats for dinner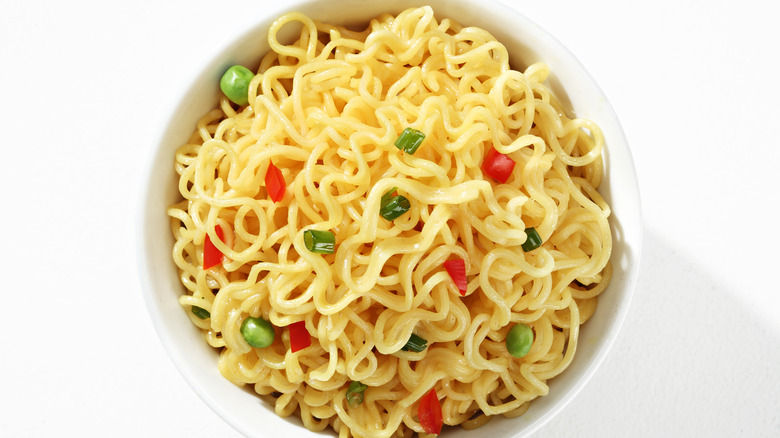 RomarioIen/Shutterstock
Jenner stands by her love of fast food. "But I love everything unhealthy. Pizza, fried chicken—everything," she said (via The Thirty). Even the model's half-sister Khloé Kardashian attests to her love of indulgent foods. ​​"People always find it funny that Kenny is on the anti-model diet. She loves burgers and pizza and goes to In-N-Out all the time. Kendall is my go-to girl on cheat day," Khloé wrote on Jenner's app.
The 818 Tequila owners also says she eats out every week. "Nobu for sushi or Craig's, where I order the vegan spaghetti Bolognese or Margherita pizza," she said. "I always make sure to have one or two nights a week out with friends, where I'll get dressed up for dinner and be social." One nights that she stays in, Jenner says she could eat one meal all the time, and that's her signature pasta dish which she always has the ingredients for. According to People, it's simply onion, garlic, frozen peas, fettuccine, Parmesan cheese and a bit of salt and pepper.
Finally, Jenner limits her treats to around twice per week. "I'm also obsessed with frozen yogurt ... I usually get the classic tart flavor from Go Greek," she said. She really does eat quite an array of foods and snacks.