This Comforting Fall Favorite Is Returning To Moe's With A Small Twist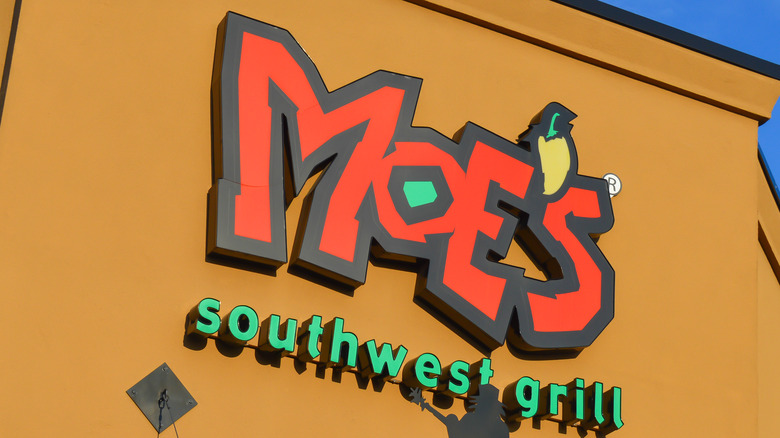 Vitalii Biliak/Shutterstock
There's always a lot to look forward to at Moe's Southwest Grill. If you're a Tex-Mex fan and enjoy sampling a variety of dishes, you can get anything from nachos and tacos to a special menu item known as the Stack, all for a relatively low price. The restaurant even has plenty of gluten-free options for those who prefer their meals sans gluten.
The Stack, Moe's "take on a Southwest wrap," combines crunchycorn tortillas with cheese, beans, pico de gallo, veggies or meat, Moe's Famous Queso, that are served in a flour tortilla. And it's so popular, according to Mental Floss, that it went from being a limited time menu item to a permanent fixture at Moe's. 
And now, according to a press release from Moe's, the brand is giving its fans more reasons to celebrate this year: there's a new dish to look forward to, and a much-loved menu item is making a comeback this season. Yay!
Fall will be extra special at Moe's due to this fan-favorite dish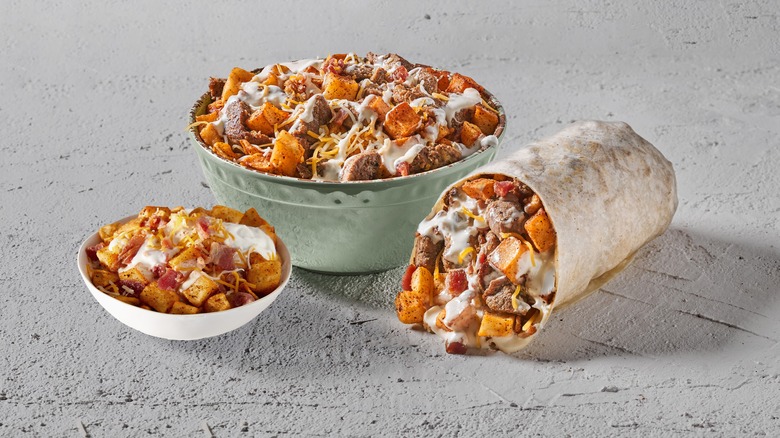 Moe's Southwest Grill
According to a press release from Moe's Southwest Grill, customers will once again be treated to the fan-favorite Loaded Steak & Potato Burrito and Bowl starting November 9. The delicious dish, which fans are undoubtedly excited is back on the menu, is filled with "seasoned potatoes, bacon, shredded cheese, sour cream, and queso," and will be available for $9.99.
There's one more surprise for Moe's fans on November 9: they can also order a Loaded Potato side dish with the same fillings as the burrito and bowl — seasoned potatoes, bacon, queso, shredded cheese, and sour cream — for $2.99. The two dishes will be available at Moe's Southwest Grill through January 9.
But there are even more surprises in store for fans looking for a good deal. From November 9 to 11, Moe's Rewards members will get $3 off any entrée at the eatery. And there are no delivery charges for those who order food from Moe's Southwest Grill on November 20-21 and December 18-19 with any Coca-Cola drink. Woohoo!