A&W Has Good News For Fans Of Its Sriracha Cheese Curds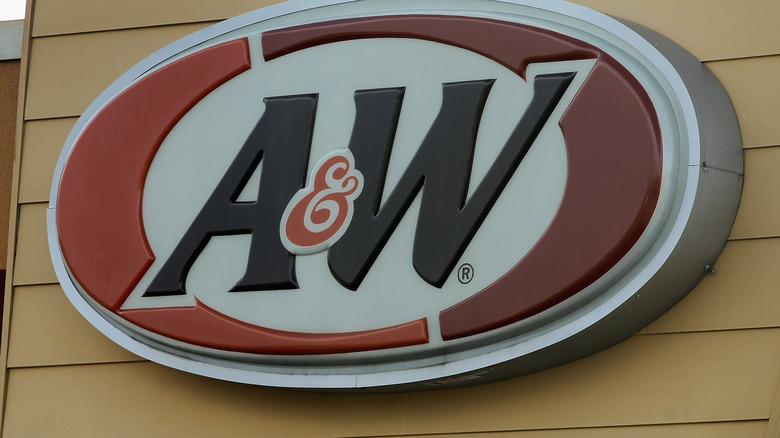 Scott Olson/Getty Images
Burger fans around the country may be drooling over the news that fast food restaurant A&W (yes, the one known for its root beer!) is bringing back its Double Mushroom Onion Melt, a double cheeseburger loaded with grilled mushrooms, onions, and swiss cheese. True connoisseurs of the chain are excited about the return of a different limited-time item: A&W's Sriracha Cheese Curds.
A&W may have a reputation for being an old-fashioned root beer float and burger place (they even make their root beer in-house), but in recent years they've updated their menu with items like Polar Swirls, Corn Dog Nuggets, and seasonal offerings like their Sriracha Cheese Curds. The Sriracha Cheese Curds capitalize on the popularity of sriracha sauce, a spicy condiment from Southeast Asia made from chiles and vinegar. They're a spin on the chain's standard menu offering of fried cheese curds, and fans will be happy to know that they're finally coming back. Here's when you can get them — and how long they'll be available.
When are sriracha cheese curds coming back?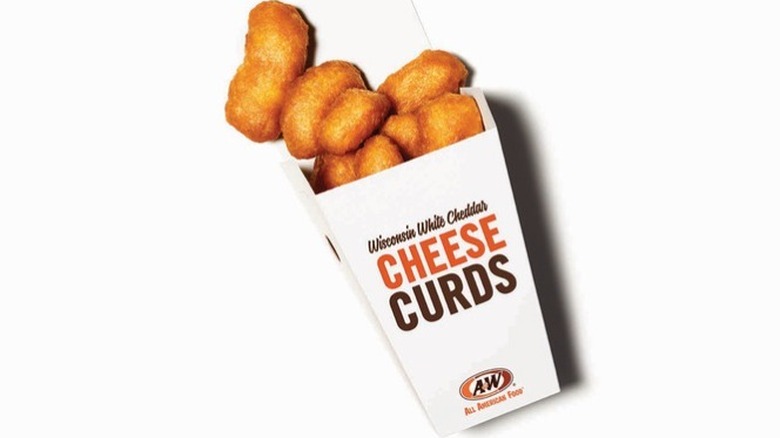 A&W
A&W's Sriracha Cheese Curds are already back! They're here for a limited time, along with the Double Mushroom Onion Melt. They can be ordered as a stand-alone snack or appetizer, or can be eaten as a side to your favorite A&W meal.
The curds are made with Wisconsin white cheddar cheese curds, which are lightly battered and then deep fried. They have sriracha in the batter, so each bite has a spicy kick. They're crispy on the outside, chewy and cheesy on the inside. You can also pair them with a dipping sauce for extra flavor.  
This is the third year in a row that A&W is serving up Sriracha Cheese Curds as a limited-time menu offering, according to Chew Boom. Last year, they were available from November 2020 through the end of January 2021. If they use the same schedule this year, that means you only have a couple of months to taste this cheesy, spicy, crispy side — so don't wait to try it.