DoorDash Is Now Delivering Your Favorite Local Foods Nationwide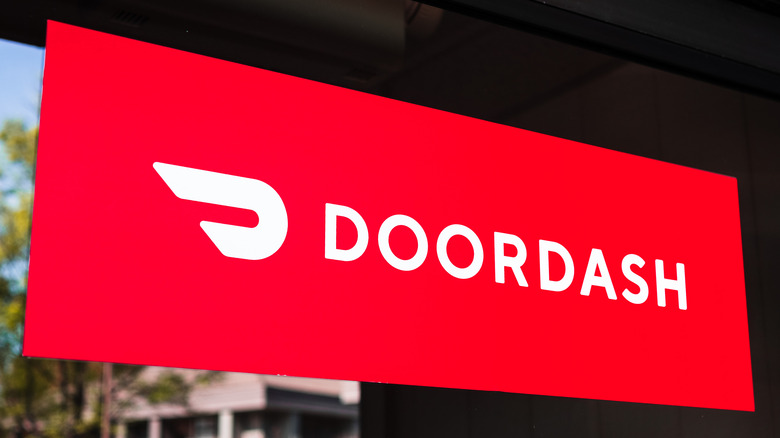 Sundry Photography/Shutterstock
Move over Goldbelly — another online food platform is offering nationwide delivery, and the competition is about to heat up! According to Eater, DoorDash began offering its new nationwide shipping service just last week. The move gives the platform's customers the opportunity to order food from some of their favorite restaurants, even if those restaurants are located several states away.
If you've ordered from Goldbelly before, you're already familiar with the convenience of getting to enjoy dinner from some of the country's best restaurants without ever having to book a flight. But, will DoorDash be able to woo its customers into trying its version of the service? Well, the company is thought to have made an impressive 57% of the country's meal delivery sales in September, according to Bloomberg. So, they just might be in a good place to become a healthy rival for Goldbelly. As Eater points out, though, DoorDash has nowhere near the 850+ restaurants Goldbelly has on its platform. So, what restaurants does DoorDash offer delivery from?
DoorDash has some enticing food options for nationwide delivery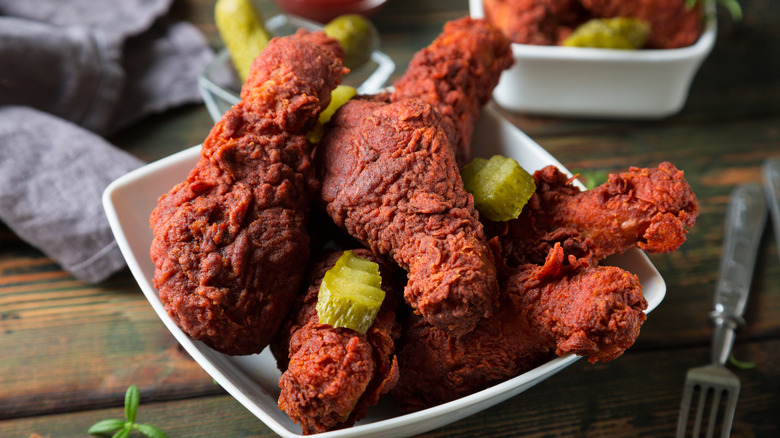 Ruslan Mitin/Shutterstock
If you're someone who loves to pore over a restaurant menu and imagine devouring each and every dish, then DoorDash's nationwide shipping menu may provide some apt reading material. According to CNN, the Tennessee- and Alabama-based Big Shake's Hot Chicken and NYC eateries such as Carbone, Katz's Deli, and H&H Bagels are among the restaurants making menu items available for shipping across the country through DoorDash. You can order Big Shake's deep-fried turkeys or pasta kits from Carbone. More of a sweets person? The service has got you covered, too.
One of DoorDash's dessert options is even exclusive to the platform. According to FoodSided, Buddy Valastro has created "Carlo's Bakery 'Limited Edition' Dream Cake" for the new national delivery service. The special cake combines a "smooth velvety sweet potato pie," a "spiced sweet potato cake," and a "sweet potato casserole covered in a crunchy pecan oat crumble and toasted marshmallows" with "brown sugar swiss meringue cream cheese frosting and a buttery cinnamon oat pecan crumble" according to the description on the DoorDash website. (But, really, would you expect anything less from the Cake Boss?)
Only time will tell if DoorDash's national delivery service will be a hit, but with the holidays right around the corner, the new offering just may give Goldbelly — and Santa — a run for their money.