Subway's New UK Holiday Sandwich Features This Fancy Cheese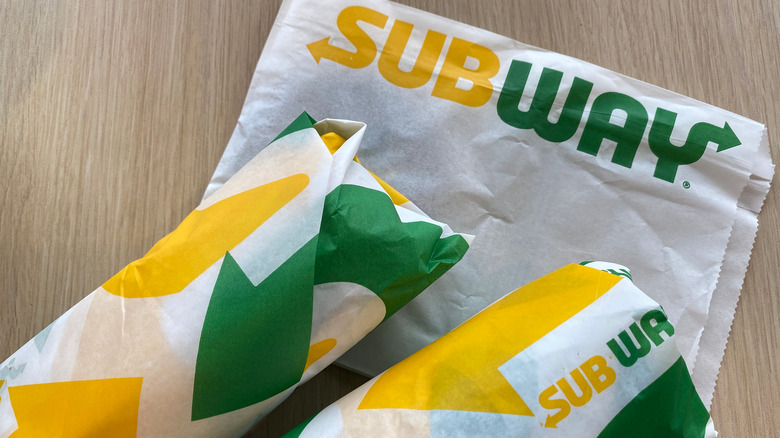 Prachana Thong-on/Shutterstock
When it comes to fancy sandwiches, you have a wide selection to choose from. On the higher end of the scale, some eateries serve up $225 Bacon Bling Sandwiches loaded with rare bacon, truffle oil, and gold dust, or the $295 Le Burger Extravagant that features wagyu beef, caviar, and truffle butter (via Money Inc.). If you crave something a bit more reasonable, one chef also created the $170 5-Cheese Sandwich that comes with gold dust, white truffles, and epicurean apples.
If you want to indulge in some luxury but don't want to spend your life savings on a sandwich, Subway UK has a holiday option that shouldn't break the bank while featuring a touch of luxury. In a press release sent to Mashed, Subway explained its 2021 UK holiday menu, which includes a brand-new Brie sub. The item comes in the form of a sub or wrap and can be customized to your liking. If you want to go all out, UK diners can add a squirt of Sweet Onion sauce to their order. Customers also have the option to add Brie to any other sandwich for a seasonal twist.
A festive sandwich topping for the holidays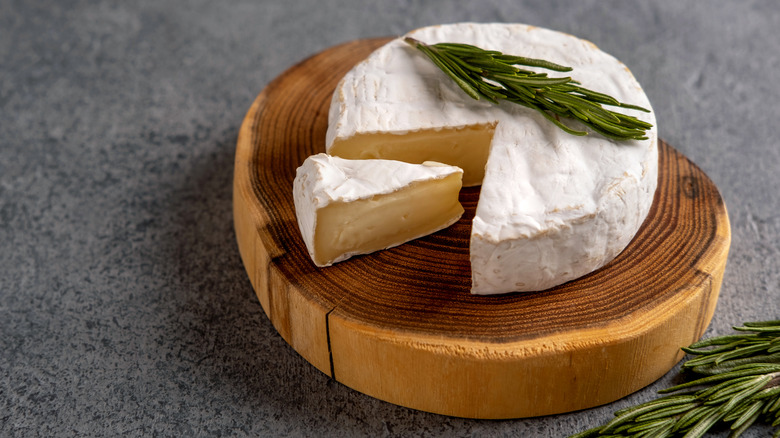 Svetlana Khutornaia/Shutterstock
If you love the idea of topping off a Subway sandwich with some Brie and find yourself in the UK, make sure to get a move on. According to the press release, Subway customers can only enjoy Brie as a topping until December 28 or until supplies run out. The Brie sub joins other seasonal classics, like a Pig in Blanket sub on Tiger Bread or chocolate orange cookies that beckon the arrival of winter.
If you never associated Brie with the holidays before, make sure to make your way to Subway in the UK soon and experience a whole new twist on seasonal sandwiches. Brie might not have the street cred of Pule, the most expensive cheese in the world sourced from the milk of a Balkan donkey in Siberia, but it certainly provides a touch of luxury to any meal, per Spoon University. If you can't make it across the pond this holiday season, at least make a note and take some inspiration from this topping next time you need to whip up a fancy sandwich at home.