Noodles & Company Just Dropped A Decadent Truffle Mac And Cheese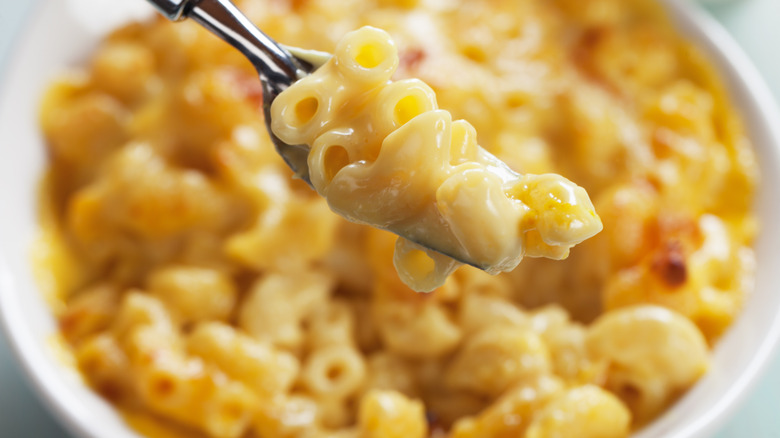 Igor Dutina/Shutterstock
With all of its gooey, creamy, carb-laden goodness, there is no denying that mac and cheese is just about the best comfort food. A delicious blend of savory cheese and satisfying pasta, it is the perfect dish to indulge in after a long day on a chilly autumn evening. But you don't always want to make mac and cheese yourself. Conveniently, the popular fast-casual pasta chain Noodles & Company just announced the debut of a new, even more decadent dish for fans to indulge in this season: TRUFF Mac.
This high-class offering, Noodles & Company shared in a press release, is part of a limited time partnership with the brand TRUFF. This new menu item pairs the company's classic Wisconsin Mac & Cheese with TRUFF Signature Black Truffle Hot Sauce. While mac and cheese may not typically be thought of as a fancy dish, black truffles certainly add an element of elegance to the comfort food staple.
What will the TRUFF Mac taste like?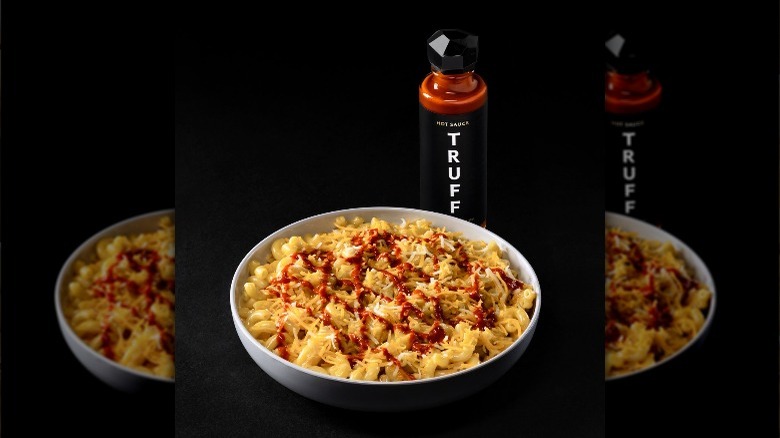 Noodles & Company
The Noodles and Company press release describes TRUFF's hot sauce as "an ultra-unique blend of ripe chili peppers, organic agave nectar, real black truffle and savory spices," while the Wisconsin Mac & Cheese is made with the chain's signature cheese sauce, topped with shredded cheddar and jack cheeses. The two products combine to create an "unexpected" flavor and a "bold dish you will want to try before it's gone," says Noodles and Company.
If you're curious about the collab, but unsure if you're a truffle fan, Better Homes and Gardens describes black truffles as a type of fungi that grow underground. They are a pricey delicacy that deliver a uniquely rich, earthy flavor to every dish. You can also find the TRUFF hot sauce at Whole Foods and on Amazon if you're eager to continue indulge in the dish after it leaves Noodles and Company locations for good.