How Much Christmas Dinner Costs At Gordon Ramsay's London Restaurant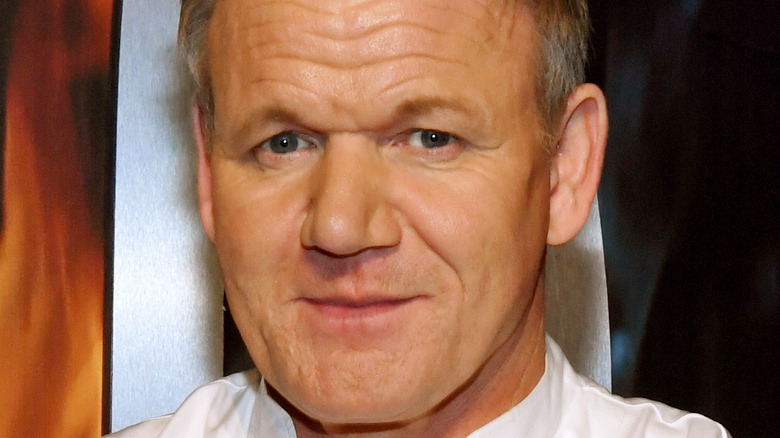 Ethan Miller/Getty Images
Local to west London and have a bank account fat enough to rival Santa's belly? Make a reservation for a six-course Christmas Day lunch at Gordon Ramsay's Savoy Grill. Heads up, though: it'll cost you.
Savoy Grill's site bills the reservation as a "Christmas Day feast that is sure to make your day one to remember!" The lavish dinner will include all of the holiday favorites, and "the only hard part will be choosing between traditional turkey or our signature beef Wellington." And is it ever a drool-worthy menu.
The fete will kick off with the "chef's selection of canapés," followed by pumpkin velouté (that's a fancy way of saying soup), complete with Périgord truffle (also known as French black truffle). Next up is Arnold Bennett soufflé with aged cheddar sauce, followed by the previously mentioned Sophie's choice of roast Norfolk turkey (with stuffing and cranberry sauce) or beef Wellington. Or, you could forego those two for a serving of Dover sole Grenobloise. To cleanse the palate, next is orange sorbet, then traditional Christmas pudding. Lastly, enjoy a selection of Irish and British cheeses, served with walnut bread.
But just how much how much coin does a holiday feast like this cost?
Gordon Ramsay's ultra-swanky Christmas lunch menu will set you back a few hundred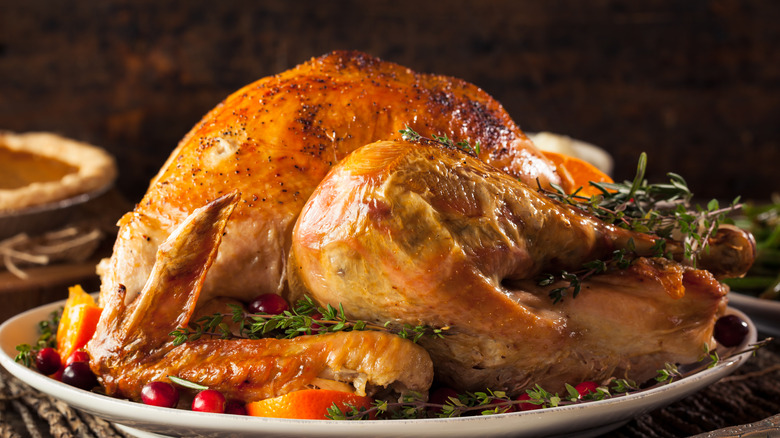 Brent Hofacker/Shutterstock
Per Gordon Ramsay Restaurants, the celebrity chef's six-course feast retails for £275, or roughly $368, plus tax and gratuity. A child's plate is "only" £125, or $167. 
While the lunch includes all of the traditional English trimmings, it doesn't include beverages, so be sure to factor that into the overall cost. For example, a cocktail at the restaurant is £25 ($33.45), a beer is £7 ($9.37), or a fruit juice comes in at £5.50 ($7.36), according to LAD Bible. And you know you can't have a Christmas feast without a good drink to enhance the flavors of the meal!
To book a table for this swanky experience, simply visit the Savoy Grill's online reservation system. Tables of 1 to 10 people are available, as are group reservations of 11 or more.
Clearly, the price tag is not for the faint of heart, but the menu definitely won't disappoint. Money, or exquisite food? The choice is yours this Christmas!