Robert Irvine Said This Dinner: Impossible Mission 'Almost Killed' Him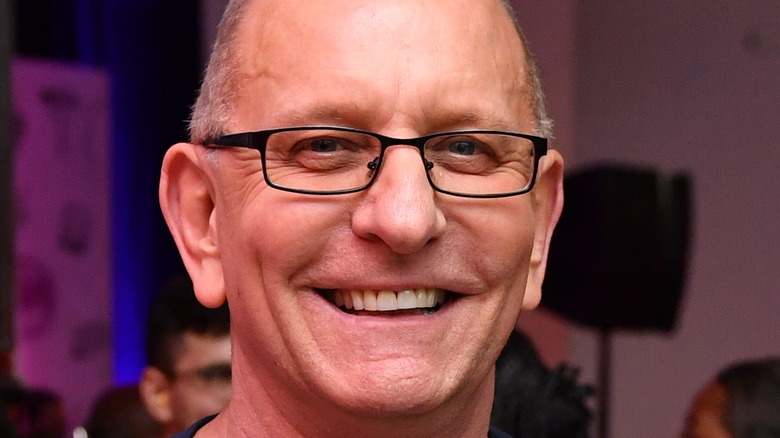 Noam Galai/Getty Images
Celebrity chef Robert Irvine has worked on several popular shows in his career, such as "Restaurant: Impossible" and "Dinner: Impossible." According to the Food Network, the latter is filled with unexpected experiences for Irvine as he sets out to overcome difficult culinary challenges worldwide. The day before the challenge begins, Irvine likes to stick to his routine and do regular "everyday" things, like ironing his clothes. "That's when the whole thing becomes real for me," he explained.
Throughout the show, Irvine throws himself into extreme challenges that revolve around cooking delicious food in unexpected situations (via Guilty Eats). In one of the episodes, the chef prepared a hearty meal for 250 guests at Six Flags Great America with a limited amount of ingredients that were only available at the park. It took him nine hours to get it right. So impressive. However, as far as Irvine is concerned, one episode, in particular, was tough to tackle.
It was a special episode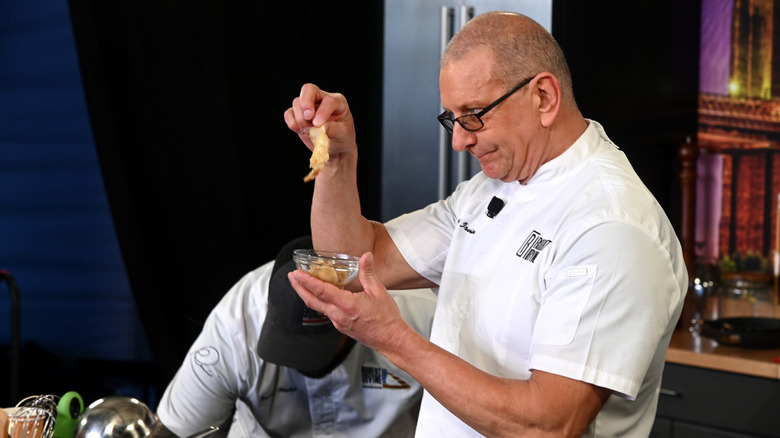 Dave Kotinsky/Getty Images
Irvine revealed his toughest challenge through a Twitter exchange. A Twitter user told Irvine that they loved watching "Dinner: Impossible," adding, "Remember when you had to cook for the NBA All-Star game, it was crazy." The chef said that the challenge was definitely tricky, adding, "Almost killed me, it was so hard." Phew.
According to IMDb, Irvine designed a special menu on "NBA All-Star Stress" by seeking inspiration from five NBA teams and their five respective cities. He prepared the meal for a crowd of 2000 at an NBA fundraiser, racing against time to create the perfect meal. He accomplished the daunting task in a matter of 10 hours, but one can only imagine how difficult it was to create a sensical meal based on five different regions and for thousands of people. It wasn't easy, but Irvine pulled it off. But that doesn't mean he would like to repeat the experience!