This Famous Chicago Hot Dog Chain May Be Opening In Your State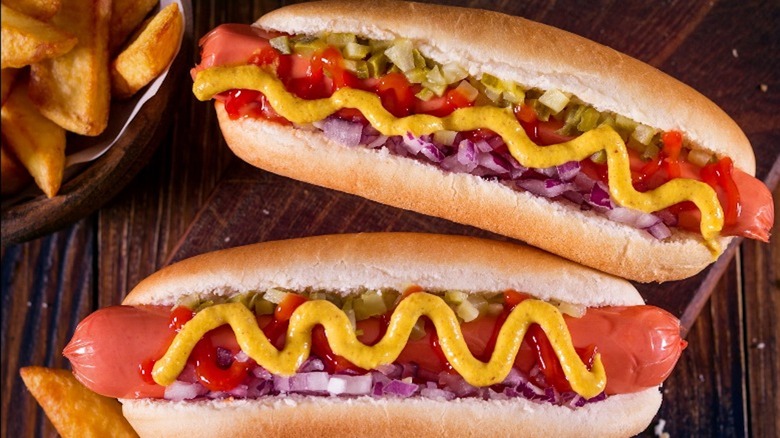 NSphotostudio/Shutterstock
Hot dog aficionados know that one of the best regional hot dog styles is none other than the Chicago dog, an all-beef hot dog in a steamed poppy seed bun that's been "dragged through the garden," with an extensive list of toppings including yellow mustard, green relish, onions, tomato, pickles, sport peppers, and celery salt, per Hot Dog Chicago Style. For more than 50 years, Portillo's has been serving up these tasty dogs, along with Italian beef sandwiches dipped in gravy, chargrilled burgers, Chicago-style tamales, and its famous chocolate cake, its website reads.
Since its founding by Dick Portillo in 1963 in a humble trailer outside of Chicago (when it was known as The Dog House), the fast-casual brand has grown to 67 restaurants in nine states, from Illinois to California. Typically, the only way for fans in other states to get their Portillo's fix is to order a shipment from the brand's catering branch, Portillo's Home Kitchen, per Nation's Restaurant News. Well, there might soon be another way for Portillo's lovers to eat the restaurant's famous food.
Portillo's just went public and has plans to open restaurants in new states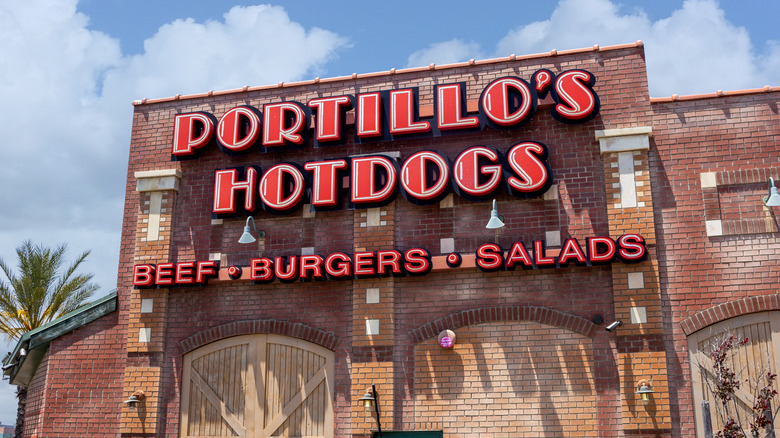 TonelsonProductions/Shutterstock
In October of 2021, Portillo's launched its initial public offering (IPO) and raised more than $405 million through the Nasdaq Global Select Market, reports Nation's Restaurant News. One of the now publicly-traded company's plans is to open 16 new restaurants over the next two years, including the new market of Texas in 2022 and Ohio in 2023. The expansion to southern states is part of the company's move to target the Sunbelt region, where many Chicago natives retire; Texas is already the company's number-one state for shipping orders, per Restaurant Dive.
According to Portillo's CEO Michael Osanloo, Portillo's has never closed a restaurant in 58 years, adding that every single location is profitable (via Cheddar). As long as that remains the case, it's very likely that the company will continue with its more ambitious hopes of expanding to 600 restaurants over the next 25 years, as reported by the Chicago Tribune. That's good news indeed for fans in the dozes of states that are currently without a Portillo's.