Ree Drummond's Sweet Post Shares The Ultimate Marriage Goals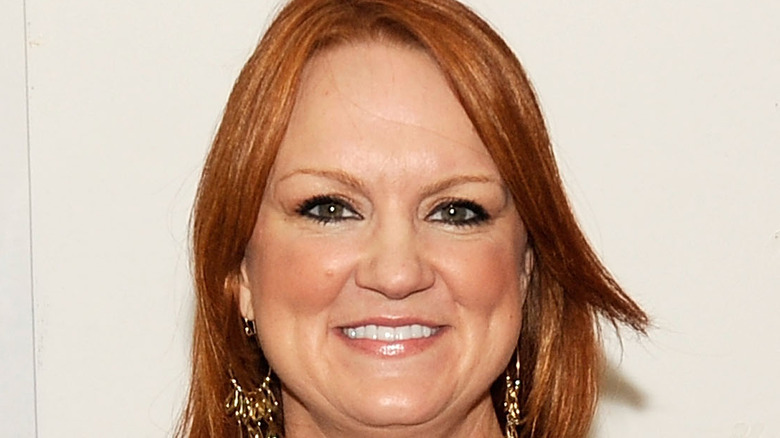 Bobby Bank/Getty Images
Food Network personality and blogger Ree Drummond has the sweetest love story. The Pioneer Woman and her husband, Ladd, were immediately smitten with each other when they met at a dive bar, according to the Pioneer Woman Magazine (via Country Living.) They started a conversation and spent hours talking to each other. 
They would not interact again until four months later, when Ladd called and asked her out. She agreed, unsure but excited about the prospect of seeing him again. "We talked all through dinner; if I ate, I wasn't aware of it. We talked about my childhood on a golf course, about his upbringing in the country," she wrote. Before they knew it, they were seeing each other. Per People, they got engaged a year and half into their relationship. "There just wasn't anything that I didn't like about her," Ladd recalled.
The relationship was meant to be. They've been with each other for 25 years and are still very much in love.
She appreciates Ladd for being thoughtful
The Pioneer Woman feels blessed to be with her husband. She shared a sweet post on Instagram the other day and mentioned that her husband accompanied her to a book signing and stayed by her side because she was really nervous to drive to Dallas. He also made sure that she was okay at the bookshop and took photos. The next day, when they were on their way back home, Ladd also purchased snacks for Ree and made her heart melt.
The Pioneer Woman posted a series of photos from the event and wrote, "find a partner who will drive you and buy you cheese when you need it most, is what I'm saying." One of the top-rated comments summed things up pretty well. "Full marriage goals when you don't have to ask for road trip snacks anymore & they just know," one person wrote.