The Pizza-Themed Band Macaulay Culkin Created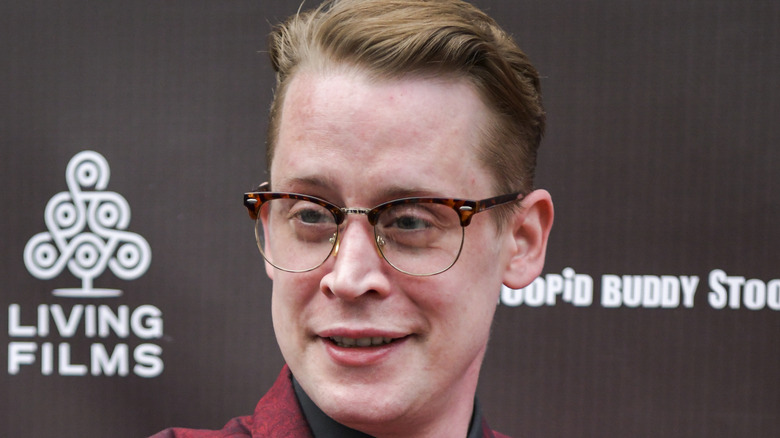 Josh Brasted/Getty Images
While best known for his role as Kevin McCallister in the first two movies of the popular holiday franchise "Home Alone," Macaulay Culkin decided to go a totally different route and cut his singing chops back in 2012 by introducing a pizza-focused Velvet Underground cover band called — what else — The Pizza Underground. 
According to MTV, Culkin and his pals recorded an 8-minute demo (seen on Bandcamp) of pizza-themed songs (also featuring pizza boxes as percussion instruments) that were inspired by the Velvet Underground and frontman Lou Reed. Tunes included cheesy ditties like "All the Pizza Parties," "I'm Waiting for Delivery Man," etc. In addition to Culkin, members of the band included Matt Colbourn (guitar/vocals), Phoebe Kreutz (glockenspiel/vocals), Deenah Vollmer (vocals), and Austin Kilham (tambourine/vocals).
But don't rush to StubHub to try and purchase tickets to hear Culkin's band just yet. Pitchfork reports that all has not gone well with The Pizza Underground. Apparently, in 2014, the group had just finished a song during a set at a musical festival in Nottingham, England when not-so-enthused fans started lobbing pints of beer at the band. "Why are you throwing those? I'd rather drink them," Culkin said into the microphone, but the crowd was not to be deterred, and the band left the stage shortly thereafter.
Is The Pizza Underground still active?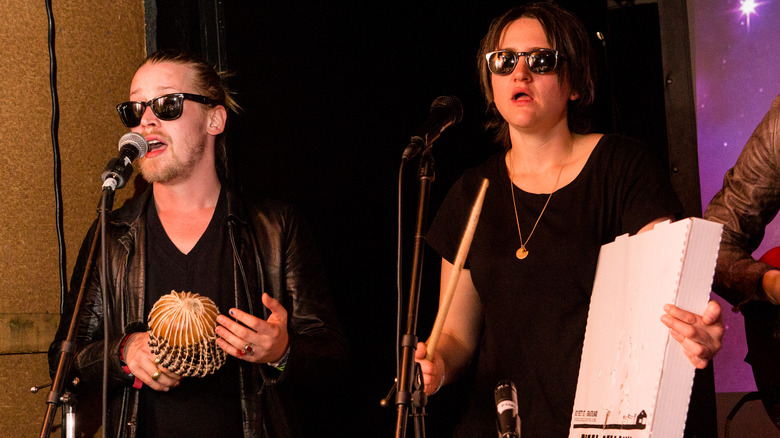 Rodin Eckenroth/Getty Images
So, what made Macaulay Culkin think that creating a group that replaced some of the greatest lyrics in rock music with pizza puns was a good idea? During a 2016 interview with The Guardian, he shared that The Pizza Underground was "one of those good ideas you have when you're drunk, and you wake up and forget about it." Maybe, too, he was inspired by the iconic pizza scenes in "Home Alone" when young Kevin orders from a local pizzeria called Little Nero's and uses sound from an old gangster movie to interact with the delivery guy.
Despite the music festival debacle, The Pizza Underground lived on for a short time longer. Speaking to The Guardian in 2016, Culkin revealed that the band had a new album in the works. "We have an album coming out, a vinyl pressing with a children's choir, a symphony orchestra," he said. "We're giving it away, our gift to the world." Though, there's no sign if it was ever released. In 2018, Culkin told podcast host Marc Maron the band had officially broken up, per Pitchfork. 
When asked by Vulture if they would consider featuring a different food theme for an album, or a departure from The Velvet Underground, band member Phoebe Kreutz said, "We sort of toyed with the Rolling Scones, but with the Rolling Stones, it seemed so general." Seems like they have fully given up on the idea.
Nowadays, Culkin seems to be back to acting. He most recently joined the cast of "American Horror Story: Double Feature" over the summer as a character named Mickey (via CNN), and prior to that he appeared as a guest star on the Hulu series "Dollface."