The Thanksgiving Side Dish Eric Christian Olsen Can't Live Without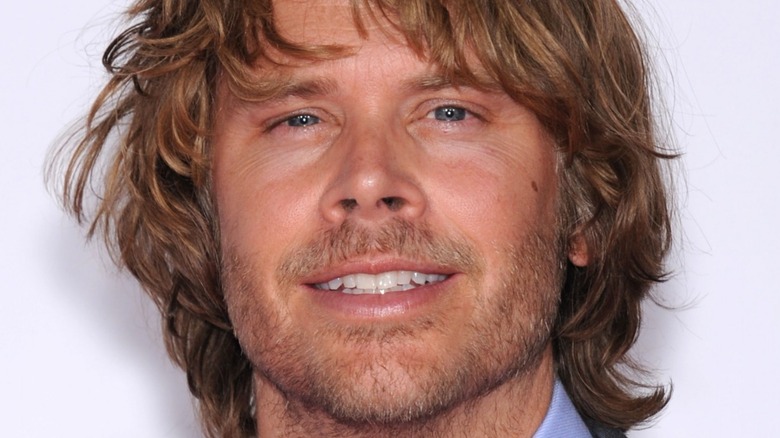 DFree/Shutterstock
With Thanksgiving only a week away, the anticipatory countdown has officially begun. Families and friends across the country are beginning to look forward to the traditions that they celebrate year after year including participating in turkey trots, watching the Macy's Day Parade, and enjoying a delightful post-Turkey nap (via USA Today). If there was ever a holiday designed for couch potatoes, Thanksgiving would be the one. In fact, you can spend most of your day curled up in front of the fire if you want to. What could be better than that?
While there are so many delightful things to love about this fall-favorite holiday, the thing that people are certainly looking forward to the most is the Thanksgiving meal itself. Holiday fanatics can practically taste the mouthwatering array of Thanksgiving sides that make up the turkey day table, from glazed carrots and sweet potato casserole, to homemade stuffing and cranberry sauce. And let's not forget about the star of the show: the roast turkey itself. While there's something so special about the combination of traditional mains, sides, and desserts that make up this behemoth of a feast, everyone has a favorite dish that they look forward to the most — and "NCIS: Los Angeles" star Eric Christian Olsen is no different.
The NCIS: Los Angeles star likes his mashed potatoes buttery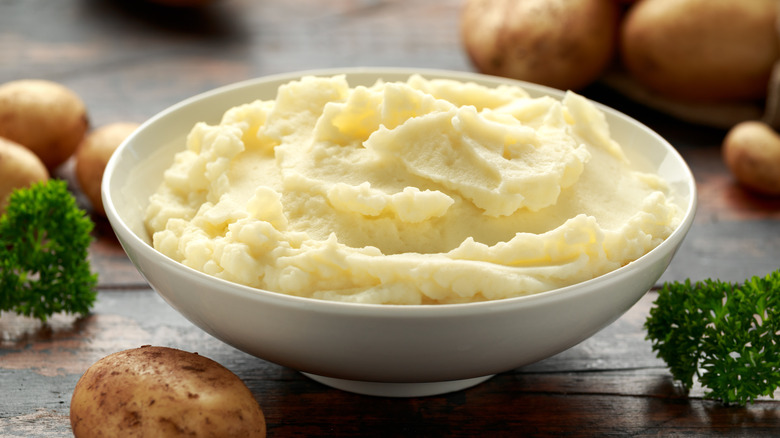 DronG/Shutterstock
It turns out, not only is Eric Christian Olsen a talented actor, but he's also a trained chef! Before capturing people's hearts as Detective Marty Deeks, a fan-favorite character on the CBS hit show "NCIS: Los-Angeles," he attended culinary school. So not only does the 44-year-old actor enjoy eating Thanksgiving food, but he also loves cheffin' it up in the kitchen beforehand.
When it comes to his favorite Thanksgiving side to both eat and create, for Olsen, it is hands down the mashed potatoes. "I can't imagine Thanksgiving without handmade mashed potatoes," the Oregon native shared with Parade. "I need to be mashing the potatoes myself and also be in charge of how much butter goes in because I went to French cooking school for a while and the base and catalyst for all great French cooking is an abundance of butter."
The "Not Another Teen Movie" star isn't the only one who loves this Thanksgiving side. According to a poll conducted by YouGov, aside from turkey, mashed potatoes are Americans' favorite Thanksgiving dish. Mashed potatoes narrowly beat out stuffing for the number-two spot on the list, marking this creamy dish as the favorite Thanksgiving side. If you are whipping up your own mashed potatoes next week, make sure to take a page out of Olsen's book. The secret ingredient? Lots and lots of butter.