This Kettle With Almost Perfect Ratings Has People Obsessed
We may receive a commission on purchases made from links.
For coffee and tea lovers, the only thing standing in between groggy, tired you and perky, caffeinated you is an unreliable kettle. That first sip in the morning truly sets the precedent for the entire day. The sooner you get caffeine in your system and the better your drink tastes, the more energy you'll have.
But not all electric kettles are made equal, nor do they all live up to the expectation of delivering water heated to your desired temperature as quickly as you might need it. Thankfully, Amazon shoppers have found a rapid-boiling, stainless steel electric gooseneck kettle that heats water to a temperature that's perfect for smooth — non-burnt — coffees and teas. Please say hello to the COSORI CO108-NK Electric Gooseneck Kettle.
The perfect kettle for coffee and tea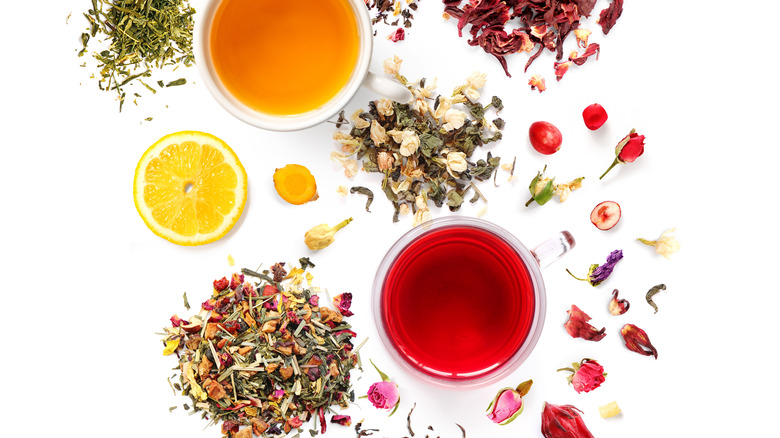 StudioPhotoDFlorez/Shutterstock
The quality of your coffee beans and teas can make or break your morning pick-me-up, but that is only if the temperature of your water is where it should be. (Wired reports a cup of coffee is 98.75% water, after all!) Through its practical presets tailored towards five categories of hot beverages, the COSORI CO108-NK Electric Gooseneck Kettle is designed to supply the most optimal temperatures for a fancy café's menu worth of coffees and teas. Based on the near-perfect five-star rating from over 6,000 Amazon reviews, the kettle certainly delivers on that promise.
People who have bought (and now religiously use) the kettle praise how well the different temperature settings actually work and the speed at which it heats up. If it's only a matter of minutes until your inevitable return for that second or third cup of tea, reviewers state you'll appreciate the Hold Temp function. The product description also points out this function can maintain proper water temperatures for up to 60 minutes. 
The electric kettle is built with a food-grade stainless steel interior, meaning you won't get any funky flavors with your drink. One customer shares, "my teas, especially black teas, bloom so wonderfully with the specific temperature controls," while another claims, "It makes my grocery store brand coffee taste so much better!"
Priced at $69.99 the COSORI CO108-NK Electric Gooseneck Kettle is an affordable buy and a definite guarantee for consistent coffee and tea success.