The Gingerbread Trick Kardea Brown Learned From Holiday Baking Championship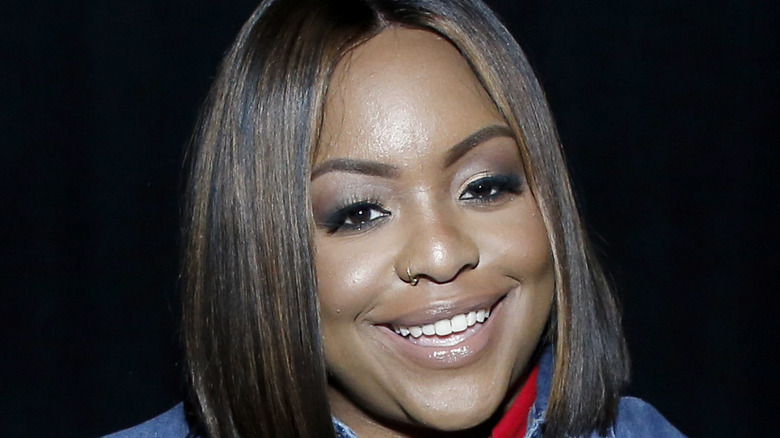 John Lamparski/Getty Images
Chef Kardea Brown had no idea that she would become a popular food TV personality. As per the Charleston City Paper, she learned cooking by herself and took inspiration from her grandmother, who was gifted in the kitchen and introduced her to Gullah dishes and food from the South. Years later, when she was at an audition for a cooking show, Brown was spotted by Food Network executives, and the rest, as they say, is history. 
Brown is always willing to learn and get better at what she does. According to Food Sided, she picked up a lot of cooking tricks as a judge on the show, "Holiday Baking Championship." As far as she's concerned, the show even allowed her to figure out a few ways to perfect the art of making gingerbread houses. Brown also said that the competitors on the show amazed her with their ability to surprise the judges and experiment with their dishes. "I must say, everyone thought outside of the box," she said.
The tricks are rather useful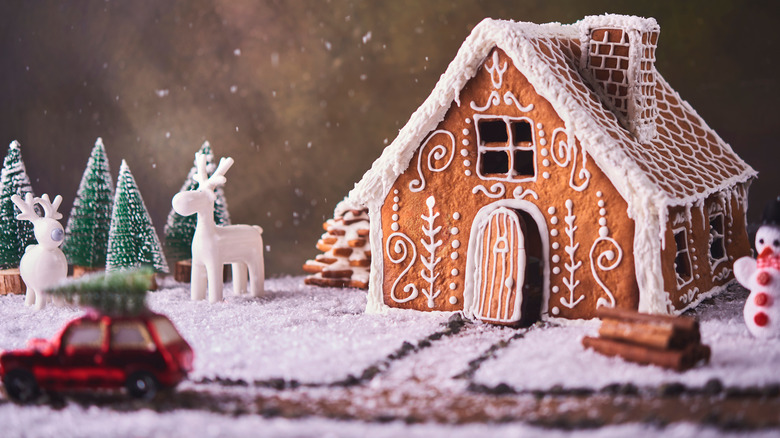 Agave Studio/Shutterstock
For Kardea Brown, an important takeaway from the "Holiday Baking Championship" was that gingerbread houses thrive in the right settings (via Food Sided.) She said that it's crucial to ensure that there you are prepping for your gingerbread house in a "cool and dry environment" and warned that "any signs of moisture in the room will cause your house to swell and ultimately fall."
The chef also likes to use an unusual ingredient when she's building a gingerbread house: mint. For her, it's a classic choice that's nostalgic to use for her gingerbread house. Brown herself has special memories attached to gingerbread houses — her grandmother would ensure that the family had one every year during Christmas, and the Southern cook loved how she got together with her loved ones to build the house in their kitchen. She said, "It's a tradition I hope to continue with my future family."