This New Jersey Starbucks Might Have Spread A Virus To Thousands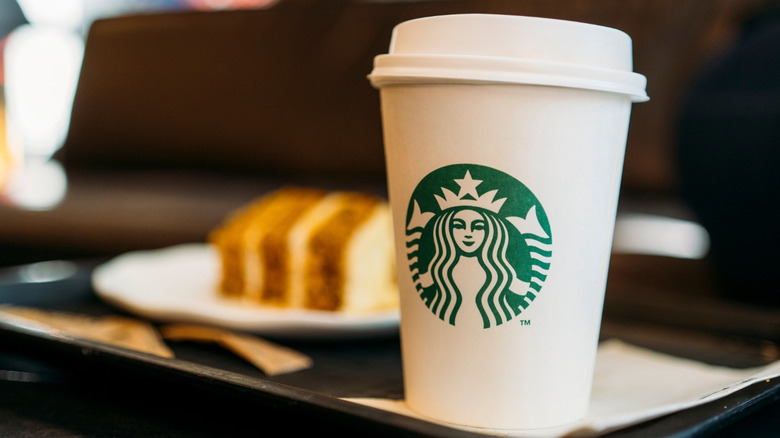 Manu Padilla/Shutterstock
Camden County Department of Health officials have recently announced that a Starbucks employee in Gloucester Township, New Jersey, tested positive for hepatitis A and worked through their infectious period, potentially exposing thousands of staff and customers to the virus. Customers who visited the Starbucks location at 1490 Blackwood Clementon Road in Gloucester Township from November 4 to 6 and November 11 through 13 have been advised that they could have been exposed, according to CNN.
Hepatitis A is a very contagious liver infection that can cause fatigue, nausea, vomiting, and fever, and may last up to several months. It can be transmitted via contaminated food or drink, and through close contact with infected individuals (per Patch). Health department officials estimate that the potential exposure is likely in the thousands, including employees and any person who came into contact with food or drink from the Starbucks location, either as a walk-in customer or the drive-thru. Officials are encouraging any person who may have been exposed and have not already received a hepatitis A vaccine to get vaccinated immediately, and no later than 14 days after potential exposure. Those who have already been vaccinated against hepatitis A do not need a second dose.
A pop-up clinic for vaccinations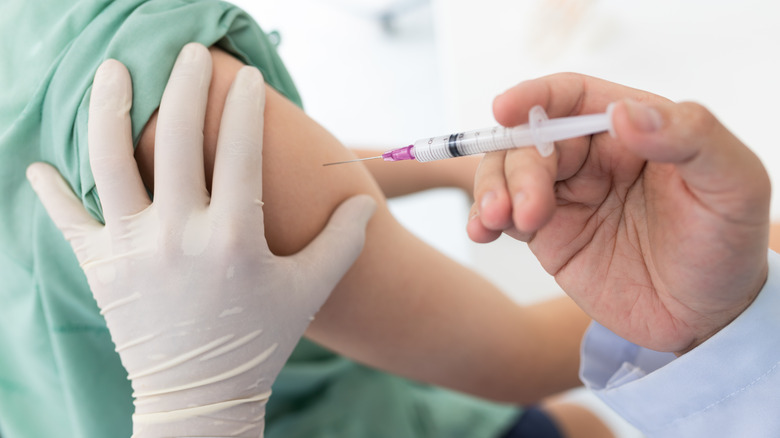 Tong_stocker/Shutterstock
The Department of Health has arranged a pop-up vaccine clinic near the affected Starbucks in the Camden County Sustainable Facility at 508 Lakeland Road for employees and customers to receive a hepatitis A vaccination. To date, they have already administered over 800 vaccines, including 17 to Starbucks employees, according to CNN. The infected employee is currently in recovery, and so far, no other individuals have tested positive for hepatitis A. The Gloucester Township Starbucks has been temporarily closed until all employees have received a vaccine, according to Patch.
"The county health department has been working closely with the patient and the staff at the Starbucks to address the situation. Our highest priority is ensuring everyone involved remains safe and healthy. The patient is not currently working, and close contacts have been identified. We encourage anyone who may believe they were exposed to get vaccinated against hepatitis A by calling the county health department or your primary care physician," said Camden County Health Officer Paschal Nwako, via Camden County.