Black Friday 2021: Where To Get The Best Food Freebies And Deals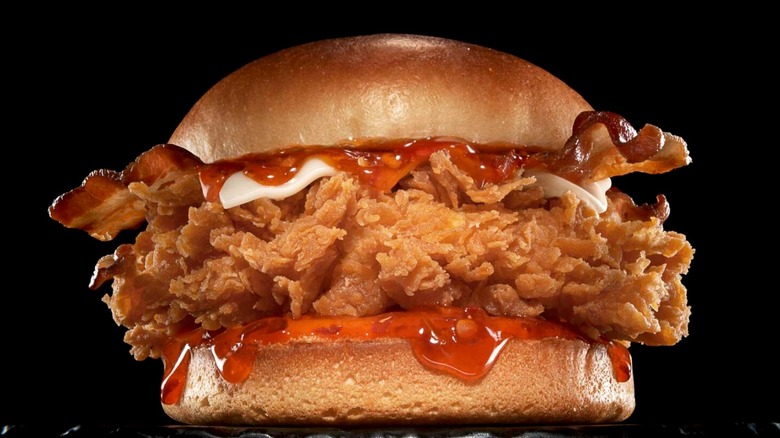 Carl's Jr
We may receive a commission on purchases made from links.
One doesn't exactly need a crystal ball to predict what the Thanksgiving holiday weekend will look like for many Americans. On Thursday, most stores will be closed — because everyone knows this is a day on which the focus is food. The next day, the attention will remain on food for some people, as there will be Thanksgiving leftovers sandwiches, salads, and the like to be had. For other people, however, Friday will mark the time to race out the door and shop until they drop.
In fact, the day after Thanksgiving has become synonymous with shopping. It generally marks the official start of the Christmas holiday shopping season and is therefore a day on which retailers may begin to see a lot less red in their books (representing loss) and a lot more black (representing profit), according to History. Although Black Friday is well-known for discounts on big-ticket items, such as smart devices, electronics, and appliances, there are also quite a few food freebies and deals this year. Some can be given as special gifts, while others are purely for sustenance, the importance of which should not be discounted because shopping while hangry is never a good idea. Here are the best food freebies and deals for Black Friday in 2021.
Amazon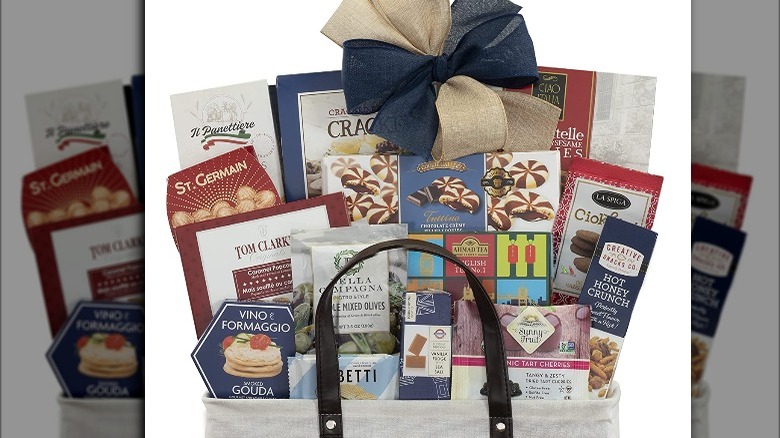 Amazon
Amazon has a lot of deals happening on Black Friday this year, which you can check out on the site's Black Friday page. As you will see, many are for physical objects, such as 20% off of a Breville sous vide device. Additionally, be on the lookout for restaurant deals, like a $50 Applebee's gift card that is available now for just $40 as part of Amazon's Early Black Friday sale (via Amazon). 
And let's not forget about the lengthy list of grocery items that Amazon is discounting up to 20% off for Black Friday, many of which you can start purchasing now. These include gourmet gift baskets and a "world's hottest hot sauce" gift set. (If you're buying that last one for yourself, don't forget to check out how the wings on "Hot Ones" are actually prepared.)
Walmart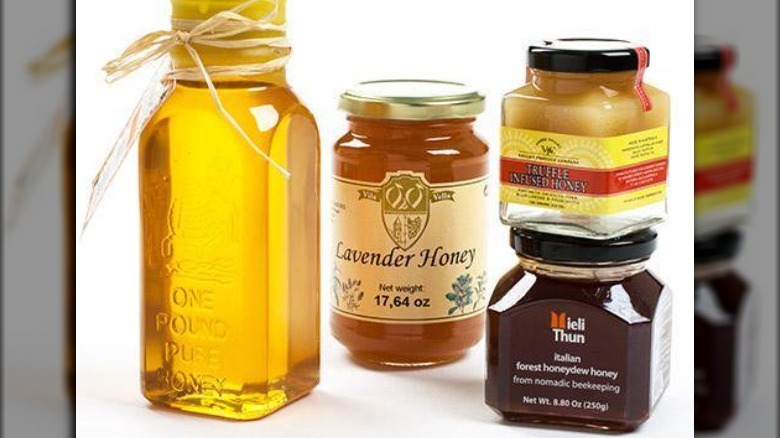 Walmart
Like Amazon, Walmart has a ton of Black Friday foodie deals, many of which have already started, according to Walmart's website. Some of our favorites include a giftable collection of different types of honey from A World of Honey, which is usually priced at $72.79 but is available starting now for a lower price of $51.99. Another great find is a chocolate and candy assortment from igourmet, which is now discounted to $68.98. Finally, you won't want to miss the Hickory Farms Ultimate Meat & Cheese Gift, available at a $12 discount.
Costco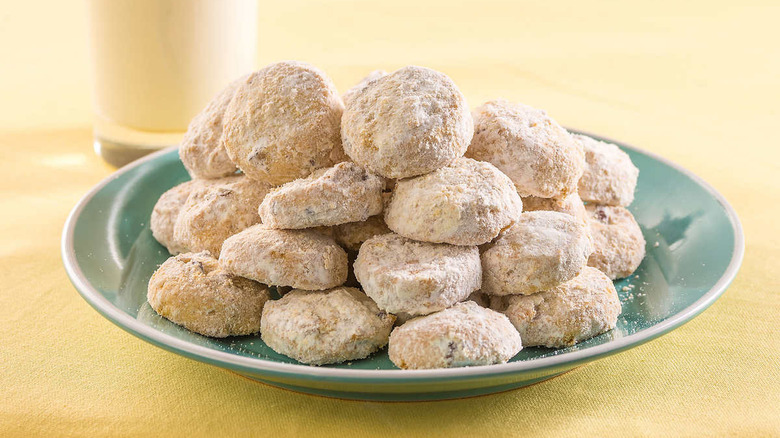 Costco
Black Friday starts early at Costco, with tons of deals on food already available now and continuing through November 29 while supplies last, per the company's website. These promotions range from warehouse-only to online only — as well as both. Some of our favorite deals include the $3.25 discount available on 21-ounce packs of Ghirardelli peppermint bark squares (limit of 10 per customer), $2.30 off David's Cookies pecan meltaway cookies (or $5 off if you buy a two-pack online), and the $3.50 reduction on Häagen-Dazs peppermint bark ice cream cookie squares.
Krispy Kreme
Krispy Kreme is launching its "Let It Snow" Collection of holiday-themed treats, just like the ones pictured above, says a press release from the donut chain. In celebration of the start of the holiday season, participating locations are giving a free Original Glazed donut and a small brewed coffee to anyone who comes by on Friday, November 26, with no purchase necessary.
Baskin-Robbins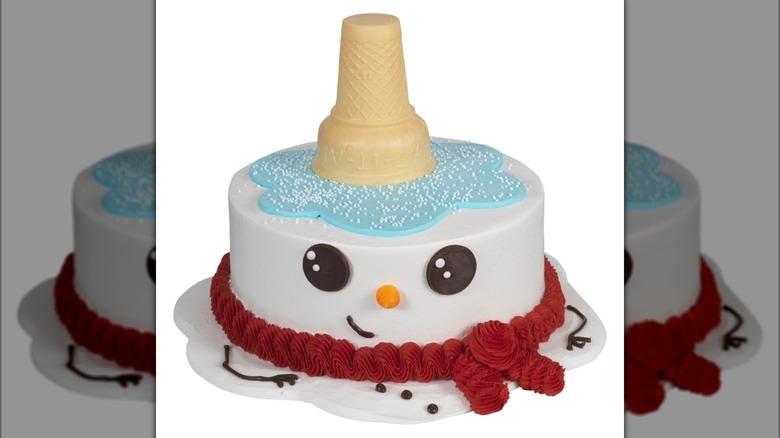 Baskin-Robbins
How about a free ice cream cake from Baskin-Robbins? Yep, it's a thing. Starting at 1 p.m. Eastern on Black Friday, the first 1,000 people who order from the chain online using the code "SNOWMAN" will get a free six-inch Brrr the Snowman ice cream cake, according to the website. The treat, which can be customized to include your favorite flavors of cake and ice cream, is decorated to look like a melting snowman and has an ice cream cone on top. In addition, Baskin-Robbins is offering 20% off any online cake order using the code "HOLIDAY" starting on Black Friday and continuing through Cyber Monday.
Carl's Jr.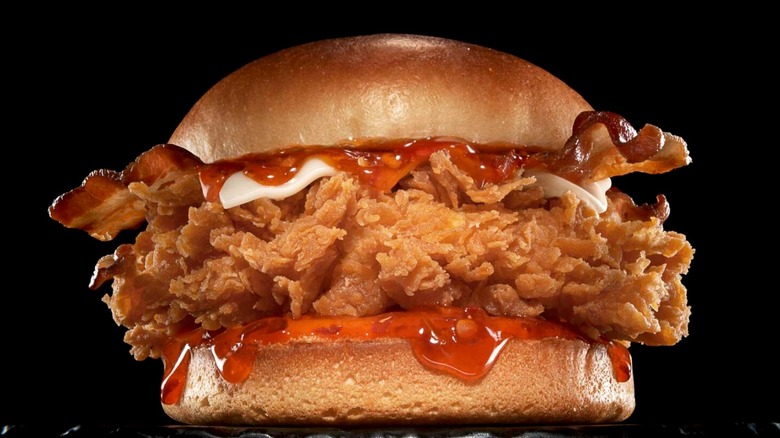 Carl's Jr.
According to an announcement sent to Mashed, Carl's Jr. is offering a tasty deal in honor of Black Friday in 2021, and it's super tempting for two reasons. The first is that no one should ever have to shop while hungry. The other, and perhaps more compelling, is that all day on November 26, when you order one Hot Honey Hand-Breaded Chicken Biscuit, you can get another one free. It's a Black Friday BOGO you won't want to miss. 
Hardee's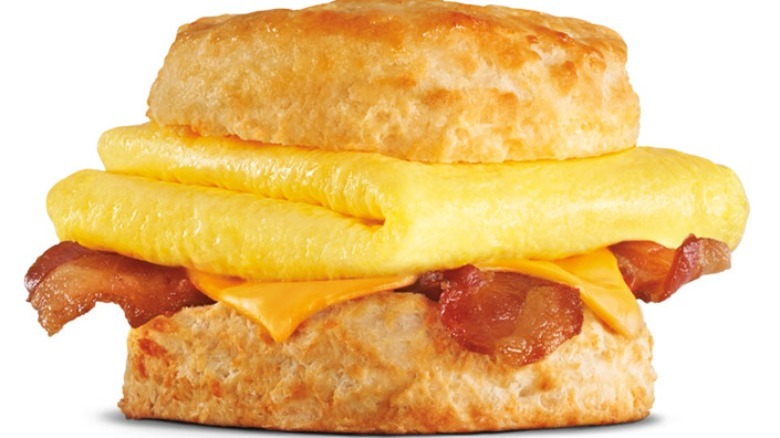 Hardee's
Since Carl's Jr. is going all out with a Black Friday BOGO deal on its sweet-as-honey chicken sandwich, we would expect nothing less from its sister chain, Hardee's. And indeed, Hardee's has just alerted us in a press release to the fact that it is offering a very exciting Black Friday deal "for customers to enjoy before a busy day of shopping." Specifically, if you buy a bacon, egg, and cheese biscuit sandwich on November 26, you'll get another one for free at participating Hardee's locations as long as supplies last. 
Godiva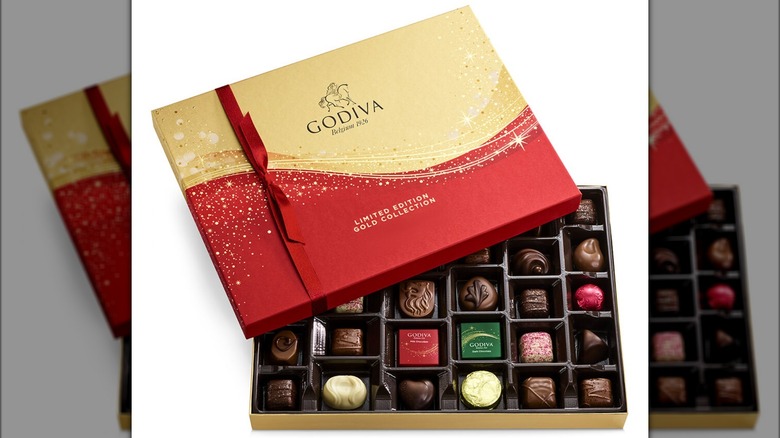 Godiva
Speaking of BOGO deals for Black Friday in 2021, luxe chocolatier Godiva is offering a buy-one-get-one for no fewer than 17 of its items, per its website. These include a 32-piece box of chocolates known formally as the Limited Edition Sparkle Holiday Chocolate Collection, priced at $59.95. For a smaller crowd or more intimate gift, we love the limited-edition Holiday Truffle Flight, which features six chocolate truffles in inventive and delicious holiday flavors, available for $17.95. If you're ordering online, you'll need to use the code, "BOGO."
McDonald's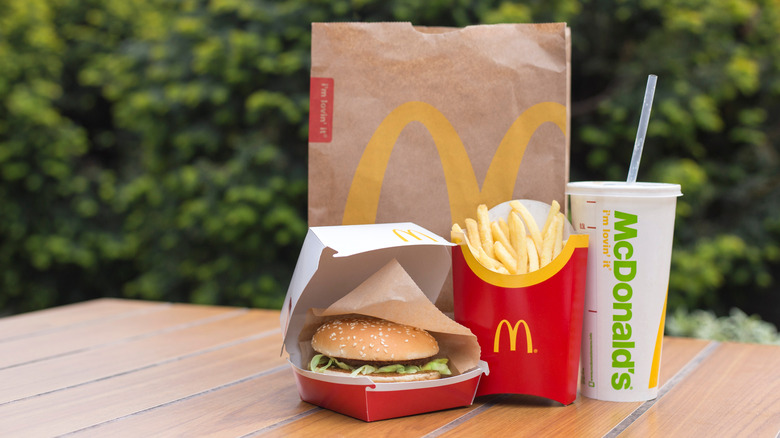 Ksana Durand/Shutterstock
McDonald's has declared on its website that it is officially Black Friday Week. Starting now and continuing through Friday, the McDonald's app has seven "super delicious" deals to redeem "to keep you fuelled all week long." You won't be able to use them without the app, so be sure to download it to take advantage of the savings.
Coffee Bean & Tea Leaf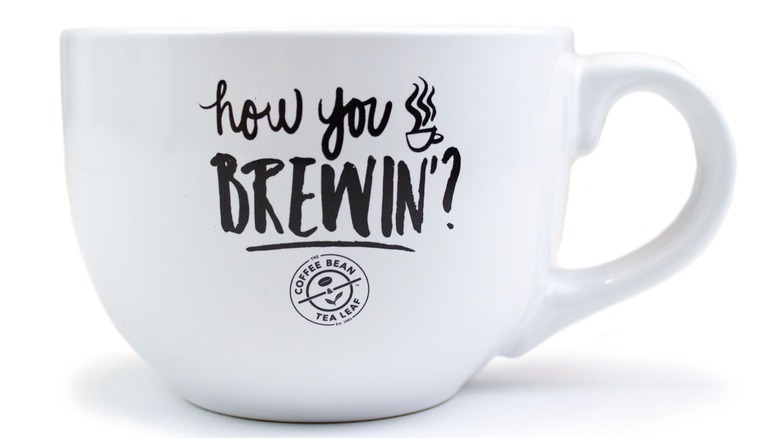 Coffee Bean & Tea Leaf
Remember that "Friends" episode when everyone drank coffee out of enormous mugs? Oh wait, that was all of them, and Coffee Bean & Tea Leaf certainly knows that. In honor of Black Friday, the coffee chain is offering its duo of "Friends"-inspired mugs for 25% off today through Friday. At $14.96 each (down from $19.95), they're available on the chain's website. The black mug channels characters Ross and Rachel with the quote, "We were on a coffee break." The white one channels Joey with, "How you brewin'?"