This Is What Mario Eats For Breakfast, Apparently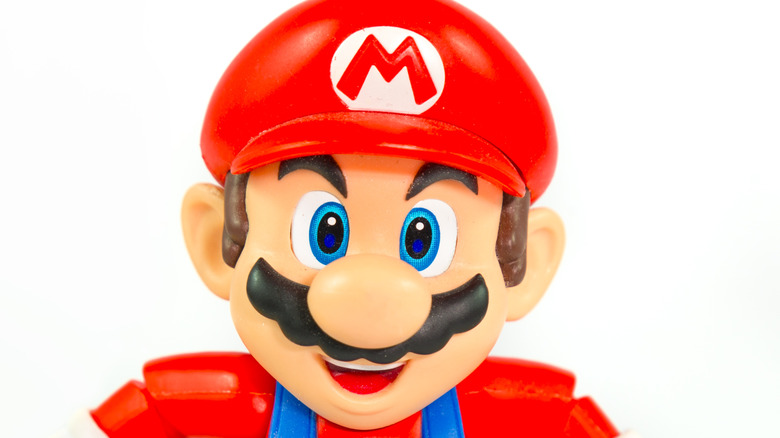 FUN FUN PHOTO/Shutterstock
In the American food landscape, if one were to say Mario, you might think of Mario Batali. If you were to add the word 'Super' in front of Mario, perhaps mushrooms, Luigi, and Italian cuisine (like spaghetti and meatballs) might pop in your head. But according to Comicbook, our favorite Nintendo plumber is actually a breakfast champ. Nintendo has recently released several Super Mario-themed kitchen items to help make your breakfast a little more fun before the long day ahead.
If you have extra time in the morning, you might want to use the Mario toast-cutting set, which allows you to shape your morning bread into stars, shells, mushrooms, and even his trusted pal, Yoshi. Another one of Mario's favorite breakfast items is eggs, obviously, because a super-hero needs his protein! The Super Mario egg cup can be used for boiling eggs and cleverly comes in the shape of a question mark. Currently, you can find the toast cutter and egg cup combo on Zavvi for about $12.99.
For those who enjoy a morning cup-of-joe, Mario has you covered with a variety of coffee mugs featuring images from popular levels of the original Nintendo games. You can now order the mugs for $9.99 each at Entertainment Earth. While some of these breakfast items may be new to you, this certainly isn't Mario's first venture into the breakfast game.
Fans powered up with Super Mario cereal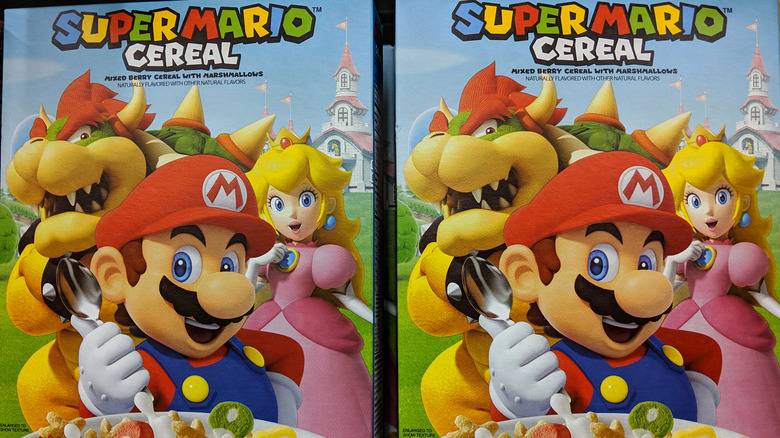 Eric Broder Van Dyke/Shutterstock
While, apparently, Mario is a fan of toast and eggs these days, it wasn't too long ago that he was powering up with his own breakfast cereal. According to Businesswire, back in 2017 when "Super Mario Odyssey" came out, Nintendo and Kellogg's teamed up for the Super Mario cereal. The berry-flavored breakfast treat included power-up shaped marshmallows, but the bright colors and enticing flavors weren't the only incentives for Mario fans to rush to the stores.
Businesswire reports that when you tapped this particular breakfast box against a Nintendo Switch or 3DS while playing "Super Mario Odyssey," this super cereal gave the player a gift in the game by way of extra gold coins or an extra life. Sadly, the Mario cereal has been discontinued, per Fandom, but regardless of whether you're eating super cereal or toast and eggs, enjoying a good breakfast as Mario does, can help get you ready to take on Bowser.