The US Might Soon Get Its First Ever Fast-Food Union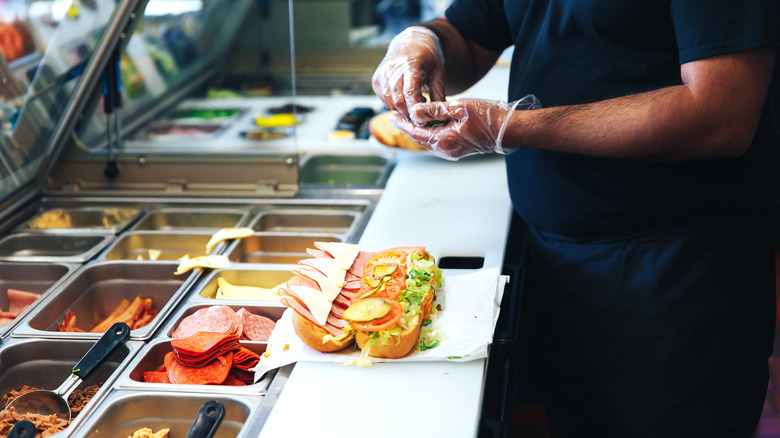 EvgeniiAnd/Shutterstock
Working in the food industry is no joke. Fast-food employees need to deal with incredibly long hours, difficult interactions with customers, high-pressure situations, and more. A Redditor shared their perspective on being in the industry and wrote that there are perks involved in the job such they didn't need a lot of prior training before entering the field. 
However, they reckon that the industry is brutal for most. "You get paid very little, and you do a lot of work. For example, I have to serve about 160+ people in four hours that includes ringing up correctly getting their trays once their done wiping off their tables and getting their food out to them all very quickly," they wrote. 
What makes things a lot trickier is that there is a lack of support for fast-food workers. Per a report by The New York Times, the COVID-19 pandemic and its harmful effects on the industry motivated more individuals to make sure that their voices are heard. Saru Jayaraman, the head of an advocacy organization named One Fair Wage said, "honestly, in my 20 years of organizing, I have never seen such a willingness" among those in the restaurant industry to form a union together. 
One group seems like they're finally on their way toward establishing a union for fast-food workers. Per Food & Wine, if they succeed, this will be a first for the industry.
This is a big win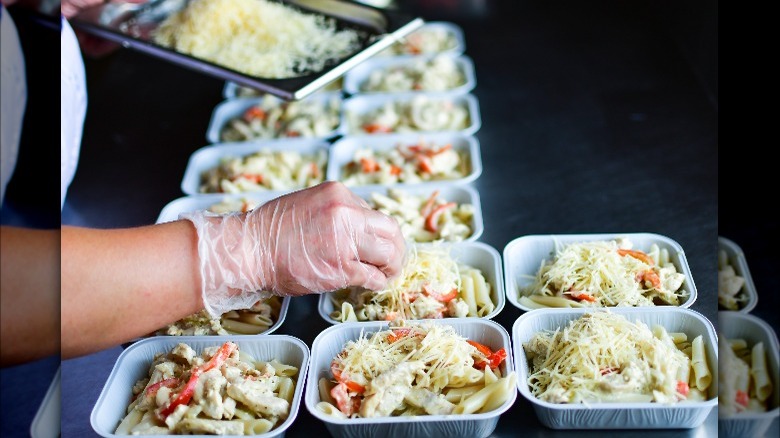 Elena.Katkova/Shutterstock
Let's rewind a little to 2018. According to Food & Wine, employees of a fast-food chain that is headquartered in Vancouver, Washington, formed a union despite the logistical challenges involved in the process. They went to over 51 meetings while negotiating before they finally made a breakthrough this month and finalized the contract. A statement from Burgerville read that they are "the first fast food company in the nation to achieve this, a remarkable accomplishment and something we can all be very proud of."
More details were revealed on the Burgerville Workers Union's Facebook page, which revealed that it took them multiple strikes, elections, a boycott campaign, and more to succeed. They claimed that Burgerville employees can hopefully look forward to a better working environment with fair scheduling, better pay, free meals, and more paid holidays among other benefits. The battle is not yet won, though. The contract still needs to be ratified by both parties, but employees are feeling optimistic about their prospects.
Also, they are not alone. Per VICE, employees at Starbucks outlets in New York are also headed in a similar direction and are trying to figure out whether they can unionize and improve things at the company.