How To Become A Guest On Hell's Kitchen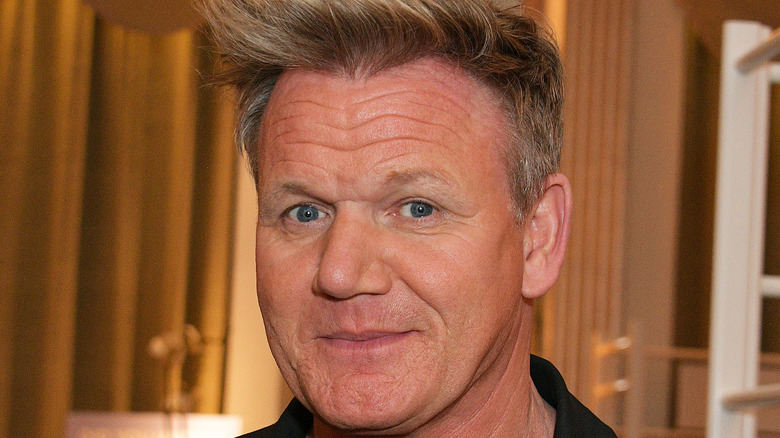 David M. Benett/Getty Images
For those who enjoy food-themed shows, "Hell's Kitchen" is undoubtedly one of the most interesting series on television. The fast-paced show is helmed by celebrity chef Gordon Ramsay and has managed to appeal to scores of fans around the world. And if you've thought about grabbing a meal at the Hell's Kitchen restaurant when the show is being filmed, you'll be happy to know that this is something that's doable. But wait, don't get too excited — it's not very easy to get in.
As per Distractify, you can't just book yourself a spot at the eatery and hope for the best. If you want to become a part of the show, you'll have to put in some work. One way to get yourself noticed is to get your name registered with a casting agency that's willing to focus on background actors. Here's an important note: You have to be optimistic because "Hell's Kitchen" is filmed for a few weeks, and the shooting process is limited to once every few years. (The show's team prefers to work on two seasons in one go.)
It's not easy to get in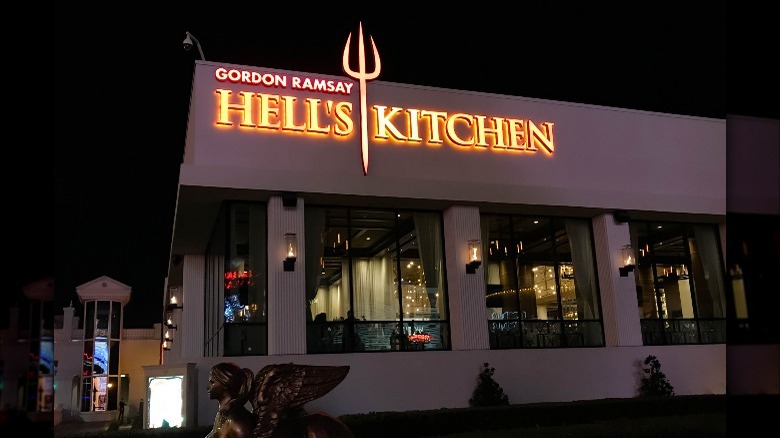 Ceri Breeze/Shutterstock
According to Distractify, the casting agency method may or may not work because lots of people are trying to get themselves noticed as well. Also, even if you make it to the show, it's possible that you'll be a background actor and won't get to try the food. But it's still a good option if you're keen to be a part of "Hell's Kitchen" while it is being filmed.
Want another solution? Gordon Ramsay to the rescue! The chef has his own "Hell's Kitchen" restaurant called Caesars Palace in Las Vegas that has the same set and similar dishes for guests to try. You'll definitely be tempted to sample the recipes that are featured on the show. In order to book a spot at the eatery, head to its website and choose a slot that suits you best. Here's a tip: Make sure that you start looking for a slot early to ensure that you get exactly what you're looking for. And you never know — you may come across a great deal while reserving a table!