The Annual Kool-Aid Festival You Probably Never Knew Existed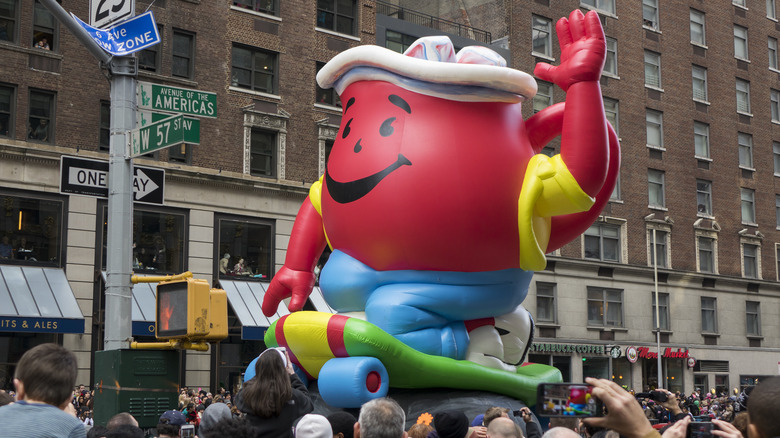 Scott Cornell/Shutterstock
Because of the rapid exposure and publicity (and public well doing) tied to certain events, it's not uncommon for food and beverage brands to headline a sports game or entertainment extravaganza as the parent (aka head) sponsor. For example: The Pepsi Super Bowl Halftime Show. Pepsi paid an obscene amount of money to obtain the show's rights — a two billion dollar deal for a 10-year contract, per CNBC – but think of all the public interest and attention that grossed. Even department stores have gotten in on the charade. Hello, Macy's Thanksgiving Day Parade, anyone?
But, it's not everyday that you hear about a food or drink brand hosting its own 3-day party. Enter: Kool-Aid Days, a 3-day festival hosted by Mr. Kool-Aid Man himself, which takes place at the Adams County Fairgrounds in Nebraska. According to the official Kool-Aid Days website, the bash's upcoming theme will be Mangonificent. Come summer 2022, fans can flock to the cornhusker state for a long weekend (August 19 to 21) of fun-filled Kool-Aid activities suitable for all ages.
Kool-Aid Days 2022 schedule and how you can participate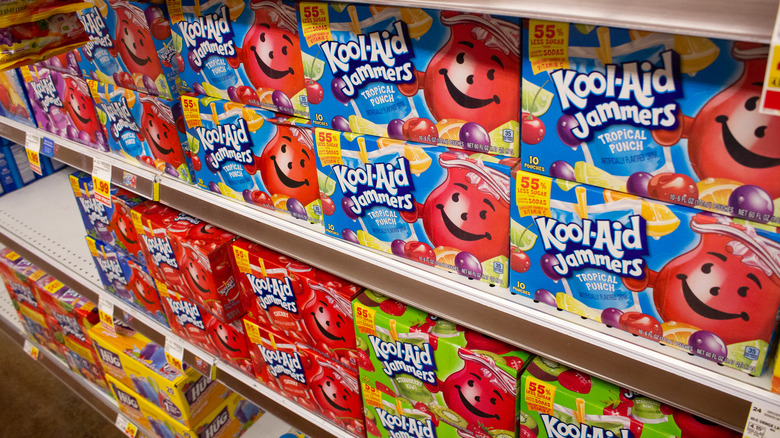 TonelsonProductions/Shutterstock
Don't let the 6-foot pitcher mascot fool you, Kool-Aid Days isn't a festival just for kids, it's for adults and seniors, too! Each day is filled with almost 12 hours worth of games, sports, booths, and educational activities (via Kool-Aid Days website). The three-day festival kicks off on that Friday at 9 a.m. with free family activities courtesy of the Hastings Museum. As the day progresses, the fairgrounds officially open for a members-only event where Mr. Kool-Aid Man will be in attendance. Saturday's schedule begins at 8 a.m. with a farmers market; A trolley will be accessible to help festival goers commute from location to location. Throughout the day, attendees will have access to a flying disc tournament, a classic car show, a parade, food vendors, face painting, indoor and inflatable games, an official Kool-Aid merch stand, a Kool-Aid drinking contest, and fireworks. The festival wraps on Sunday with a 5K fun run and boat race.
Sign up to be a volunteer and hang out with your fellow Kool-Aid enthusiasts and get a behind-the-scenes look at the 3-day operation. The website is not accepting volunteer applications yet but stay tuned.