Is Wendy's Open On Thanksgiving 2021?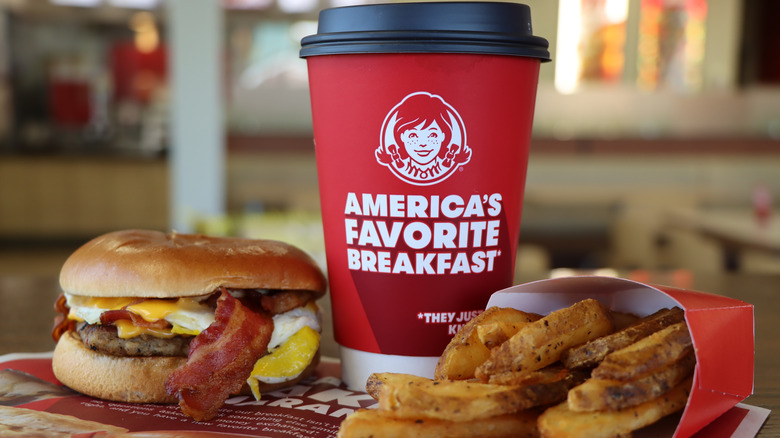 Deutschlandreform/Shutterstock
When you think of Thanksgiving, you probably think of turkey, stuffing, cranberry sauce, and maybe more pie than a single brain could process. But while many people might be looking forward to feasting with family and friends, not everyone is necessarily able to spend the entire day celebrating the holiday or getting ready to gather around the dinner table. Maybe your holiday meal somehow took an unexpected turn for the worse, or perhaps you aren't one of the lucky people who have the whole day off from work, so you still have to grab breakfast, lunch, or even dinner on your own. 
Whatever the reason – even if you just plain hate all Thanksgiving food – sometimes you just need to make a fast food run on Thanksgiving. Luckily, Wendy's has you covered, keeping its doors and drive-thrus open to deliver you burgers and Frostys, according to Holiday Shopping Hours. But how long will your window of opportunity – which in this case, doubles as Wendy's doors – remain open? 
Wendy's will be open Thanksgiving Day and night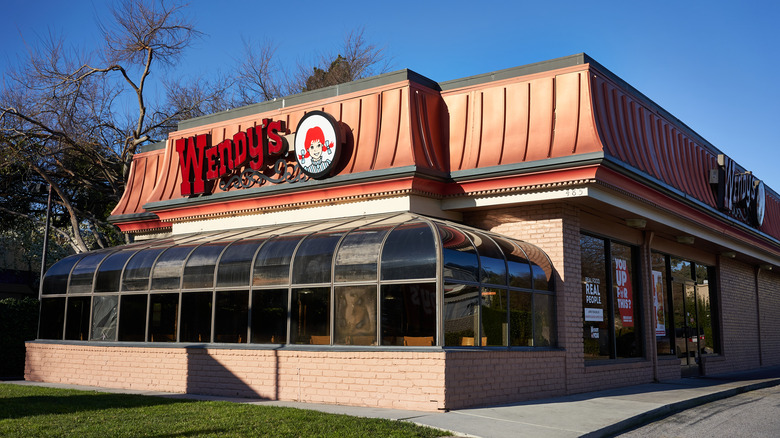 Tada Images/Shutterstock
Fast Food Menu Prices lists Wendy's Thanksgiving hours as 7 a.m. to 11 p.m. However, the times may vary by location, according to Holiday Shopping Hours, so be sure to confirm the hours of operation at your local Wendy's before heading out to grab your Baconators and Spicy Chicken Sandwiches on Thanksgiving. This info could be useful even if you personally intend for your insides to be more turkey than human by the end of the day.
If you've got a kid who is going through a picky phase and will only eat french fries, you can always make a quick run through Wendy's drive-thru to get them something they'll actually eat during Thanksgiving dinner. And if your cousin who was tasked with bringing dessert completely dropped the ball, you don't have to worry. You can still pile the whole family into the car after dinner and have a round of Frosty's for dessert instead.