What We Know About Reba McEntire's New Restaurant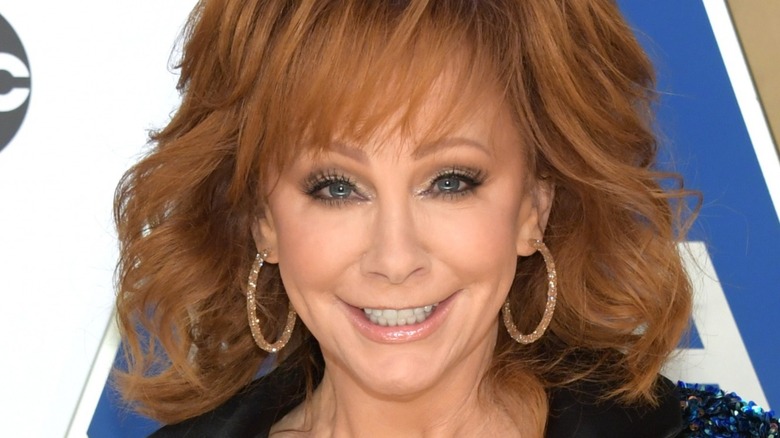 Jason Kempin/Getty
Residents of Atoka, Oklahoma, can look forward to dining at a new establishment in their city next year. Not only will the city's upcoming restaurant feature a bar and live entertainment, but it will also be owned and named for country music legend and actress Reba McEntire. According to People, McEntire invited Chief Gary Batton of Choctaw Nation onstage to break the exciting news about the new restaurant during a recent show she was playing in the Choctaw Grand Theater in Durant, Oklahoma.
Reba's Place, as the new restaurant will be named, is sure to draw country music fans not only from Atoka, but from all over the country. "It's going to have great food, family atmosphere, a bandstand in there where we can do a little picking and grinning and singing," McEntire said about the restaurant in a video posted to her Instagram. The singer also explained that Reba's Place is scheduled to open around September of 2022 in downtown Atoka's Masonic Temple, and rumor has it the menu will feature some scrumptious dishes.
What kind of grub will Reba's Place be serving up?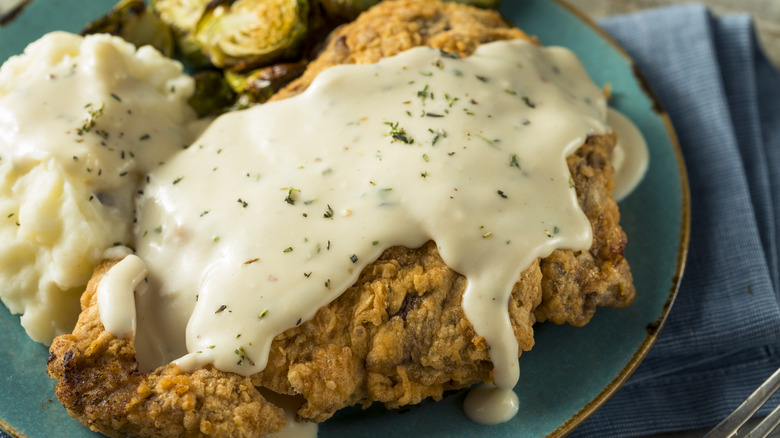 Brent Hofacker/Shutterstock
Although the official menu for Reba's Place isn't available just yet, the restaurant's website does provide some clues. Diners can expect to order from a list of items like street tacos and chicken fried steak. There will also be a "fancy" steak dinner, perhaps named for the Bobbie Gentry song that McEntire turned into a top-10 hit (via Wide Open Country). Reba's Place will even serve up one of McEntire's favorite dishes, pinto beans and cornbread.
Of course, no honky-tonk would be complete without a proper place to throw back some cold brews. The area at Reba's Place where patrons will be pulling up barstools to enjoy a beer or cocktail will be an antique bar that is more than 100 years old, according to the website. The venue will also have a gift shop where visitors can pick out souvenirs. For everyone who wants to stay up-to-date on all the news surrounding Reba's Place, the restaurant already has its own Instagram account. From the looks of it, some fans are already planning their road trips!