Instagram Is Loving Alex Guaraschelli's Heartfelt Holiday Advice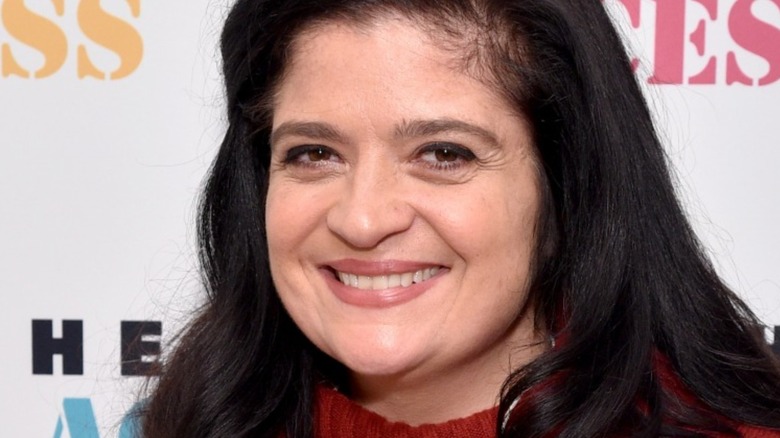 Bryan Bedder/Getty
With Thanksgiving now officially behind us and the month of December ahead of us, people are already gearing up for one of the other big holidays of the season: Christmas. Around this time, fanatics start putting up their Christmas decorations and blasting Mariah Carey's "All I Want for Christmas is You." There's so much to love about this time of year like tree decorating, curling up in front of the fire, and watching as many Christmas movies as your heart desires. The best part? There's always the chance of snow, whether that means an afternoon outside filled with skiing or sledding or an excuse to have a lazy work-from-home day. And let's not forget about the delicious holiday dishes, from comforting soups and stews to hearty casseroles and curries.
Despite all of the celebration and joyousness surrounding the holiday season, it's not always "the most wonderful time of the year" for everyone. Many people experience the holiday season as a period to "get through" rather than enjoy (via Health Partners). From the financial burden that comes with big meals and holiday shopping to the pressure to be merry, to an abundance of family time that could be fraught with strained dynamics, there are many reasons why the holidays can provoke sadness and stress. Some people may be grieving the loss of a loved one while others will be unable to see loved ones due to COVID-19 health and safety precautions. One of the many people who get it? Alex Guarnaschelli.
Alex Guarnaschelli's post resonated with followers
Alex Guarnaschelli took to Instagram to talk about the holiday blues and offer support for others who are having a difficult time. "Holidays can be rough. You're not alone if you feel it," the "Chopped" judge captioned the post. "I'm with you. Find joy in the simple stuff and be nice to yourself." The 49-year-old chef received an outpouring of camaraderie, support, and thankfulness.
Many of Guarnaschelli's followers shared personal stories about dealing with their first holiday away from family or grappling with having lost a loved one. One person wrote, "First Christmas w/out my mom who passed in September. So hard – she was my Christmas fairy – not sure how to get thru." Another shared, "Holidays are really tough when you've lost both of your parents, your kids are away from home and you feel alone." Others offered simple tips and tricks on how to make it through the tough moments. "And give yourself permission to not do a tradition if it's too hard," one user wrote. Guarnaschelli's uplifting caption accompanies a picture of a Christmas tree at night wrapped in bright colorful lights. Perhaps it's a reminder that it's possible to find light in all the darkness.
If you or someone you know is struggling with mental health, please contact the Crisis Text Line by texting HOME to 741741, call the National Alliance on Mental Illness helpline at 1-800-950-NAMI (6264), or visit the National Institute of Mental Health website.