Why The FTC Is Demanding Information From Walmart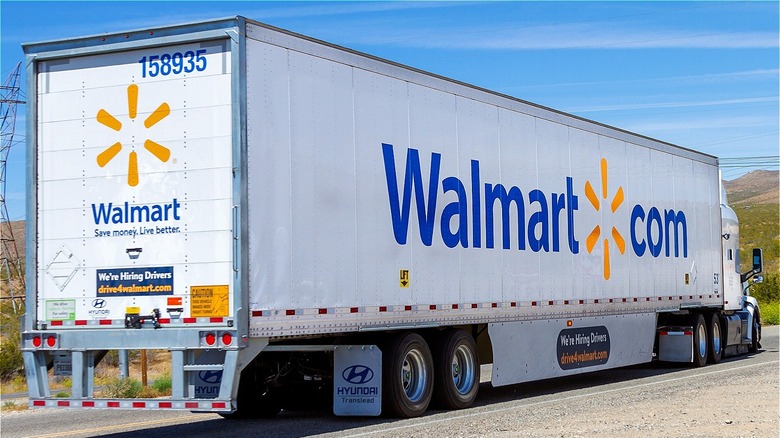 Felipe Sanchez/Shutterstock
As 2022 slowly approaches, future forecasts of the global supply chain look grim. According to CNN, terrible congestion at shipping ports, combined with a lack of truck drivers and computer chip shortages have all contributed to a bleak upcoming year. Experts predict that these shortages will only get worse before they get better, thanks to border control restrictions, a lack of a global vaccine pass, and increased demand for goods after many have been stuck at home for months. The complex effects of this lack have now hit Walmart.
Now, USA Today reports that the Federal Trade Commission (FTC) plans to audit Walmart. The FTC is searching for information in order to study price inflation and the lack of availability of goods. The FTC has claimed that the supply chain issues have greatly impacted the U.S. economy, presenting myriad problems for consumers. The audit aims to examine whether or not supply chain disruptions led to specific shortages, anti-competitive business models, and inflation. In addition to Walmart, Amazon, Kroger, Procter & Gamble Co., Tyson Foods, and Kraft Heinz Co are among other companies that have to turn over their data to the FTC. With the audit now beginning, the companies have a relatively short time to comply with the FTC's demands.
A tough time for Walmart shoppers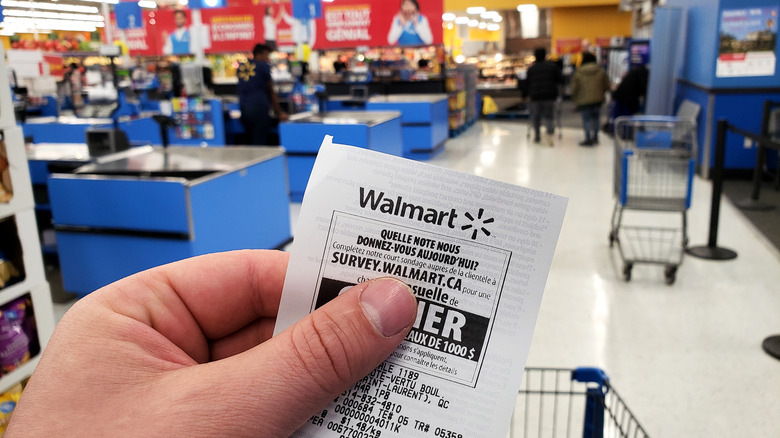 dennizn/Shutterstock
The audited companies, including Walmart, only have 45 days to turn over their data (via USA Today). The documents requested should address the factors that prevent the businesses from obtaining, moving, and selling their goods. In addition, the info should also show the impact these disruptions have on delayed and canceled orders and the products and companies most affected by supply shortages. Moreover, the FTC wants to know how each business plans to address the situation, including how they will distribute what merchandise they have.
Corporate leaders from Walmart have told President Biden that they plan to do all they can to ensure that goods reach buyers by the holidays. "While we're all concerned about the supply chain, we have more inventory than we did a year ago, and we have the inventory that we need to be able to support the business," Walmart CEO Doug McMillon said. "And we are seeing progress. The port and transit delays are improving" (via USA Today).
Only time can tell how the economy and businesses hold up over the winter. But, with any luck, both can avoid the predicted supply chain shortages looming on the horizon. Hopefully, the FTC's audit of Walmart's information can help address how the impact of the shortages is affecting the U.S. and will lead to better business practices in the near future.