Scott Conant Can't Get Enough Of This Salty Spread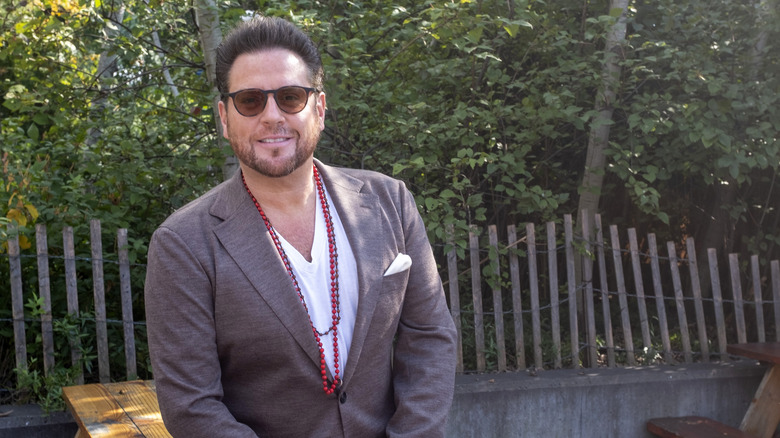 Kris Connor/Getty Images
Scott Conant is a celebrity chef, cookbook author, and owner of three restaurants in two different states — New York and Arizona — according to his official website.  But he is likely most known for his role as a judge on the Food Network TV show, "Chopped," where he has a big fan following.
He began his career in the food world studying at the Culinary Institute of America in Hyde Park in New York before working with high echelon chefs in New York, according to his official website. He has been in the food industry for over 35 years and still stays modest. Although he has eaten at some of the most renowned restaurants around the globe, when it comes to his favorite food, his fans may be surprised.
Fans and critics may wonder what he enjoys eating when he's in the comfort of his own home instead of in the kitchen at one of his restaurants. As it turns out, it's not anything fancy or exotic. In an interview with Food Network, he was asked what is one of the foods he can't get enough of. You may be curious to learn that one of his favorite foods is a spread that is very popular.
He loves this classic American spread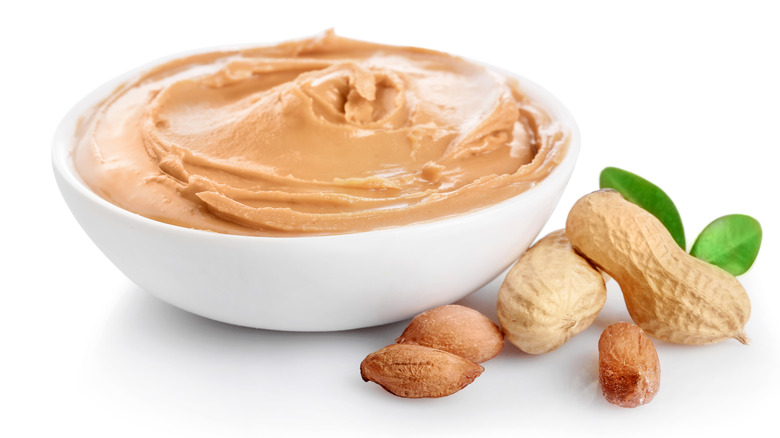 LumenSt/Shutterstock
He loves a creamy, light brown, salty spread that Americans can't seem to get enough of for their toast and sandwiches. You know the spread that accompanies jam or jelly for the classic sandwich: peanut butter and jelly. Yup, that's right, he loves peanut butter! But not just any kind of this salty, nutty spread — he's partial to a specific style and peanut butter brand. He told Food Network that he can't get enough of "Skippy Reduced Fat, Super Chunk Peanut Butter." So there you have it. Are you surprised? 
But it's not the first time he shares how much he loves peanut butter. In an interview with Forbes, when they asked him what food he can't live without, he also praised peanut butter. He told them, "Extra-chunk Skippy peanut butter is one of my favorite things in life."
 It may be surprising that a classic nutty spread could be a favorite food of an Italian chef, who has used various types of ingredients throughout his career. Truth is, sometimes the simple things in life are the most enjoyable. Next time you reach for the jar of peanut butter, you can that remember that even celebrity chefs love this spread and can't get enough of it.