What Pati Jinich Wants The World To Know About Mexican Cuisine - Exclusive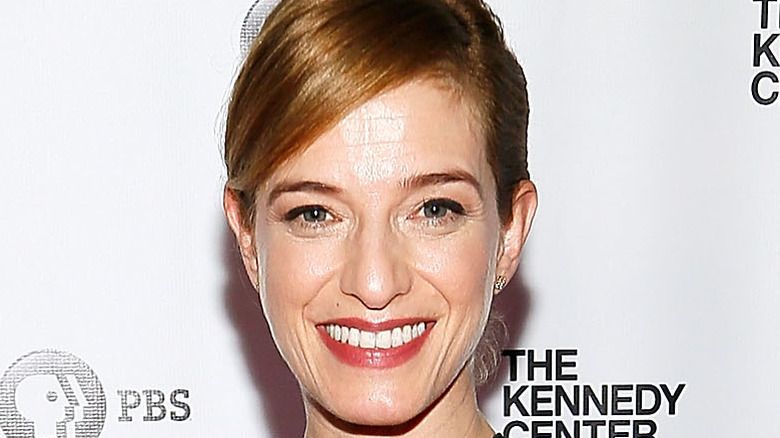 Paul Morigi/Getty Images
We may receive a commission on purchases made from links.
Chef Pati Jinich loves the cuisine native to her homeland of Mexico — really loves it. So much so that, at age 35, she left a successful career as a political analyst to go to culinary school to hone her craft — and soon after, was hosting TV cooking shows, writing cookbooks, and winning awards for her work, all encompassing Mexican food, per her website. Jinich especially loves sharing her love for the cuisine because she is aware of the many misconceptions that some around the world may have about Mexican food, including in her adopted home of America.
Asked what she wished more people understood, she had plenty to say in a recent exclusive interview with Mashed. To start, she said, "How wholesome it is, how family-oriented it is, how accessible, adaptable, repurposeable." She then added, "I always say that the food of a country tends to have the personality of its people. In Mexico, ... we're just very adaptable, very accessible, very hospitable. And our food is very much like that."
To illustrate her point, Jinich dove into a number of specific dishes as examples. "You can dress up a big plate of enchiladas, or they can be quick tacos. ... I think people don't know how much there is within Mexican cooking of vegetables, grains, fresh produce. It's really a well-rounded mother cuisine," she said. "Of course we have the tacos and of course we have the tamales and the tortas, and it's all fabulous. But there's also a lot of soul food, like nurturing soups and vegetable dishes and stews."
Cooking Mexican food at home is also doable, says Pati Jinich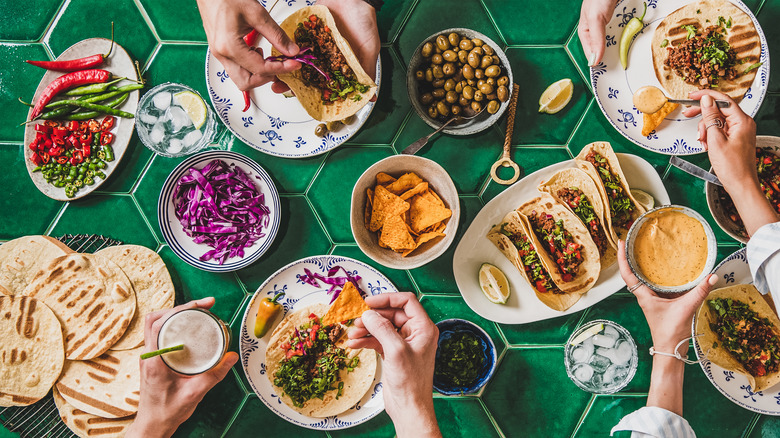 Foxys Forest Manufacture/Shutterstock
One more thing Pati Jinich wants people to know about Mexican cuisine: "Our food is very easy," she said in her recent interview with Mashed. "People say about Mexican food many times ... how laborious it is, because they're thinking of some of the iconic celebration dishes, the mole, the chiles en nogada, but there's so much of Mexican food that is easy."
Even the most novice of home cooks can dabble in Mexican cooking, and Jinich says to just go for it — with the right ingredients on hand, of course.
"I say play [with it]," she exclaimed. "Just bring the ingredients home. People tend to think about Mexican food as just overly spicy and having chili in everything, but we don't have chili in everything — we do love our chiles and there are many that are not spicy, but should be treated as condiments or vegetables. So I would invite people to bring dry and fresh chili at home ... and [then] you need to just have like ripe tomatoes and onion and corn tortillas and one kind of bean or another, and just start playing with the dishes ... [with] an open mind."
Check out Pati Jinich's new cookbook, "Treasures of the Mexican Table," on Amazon.