Jimmy Fallon's Dream Dinner Party Would Only Have One Guest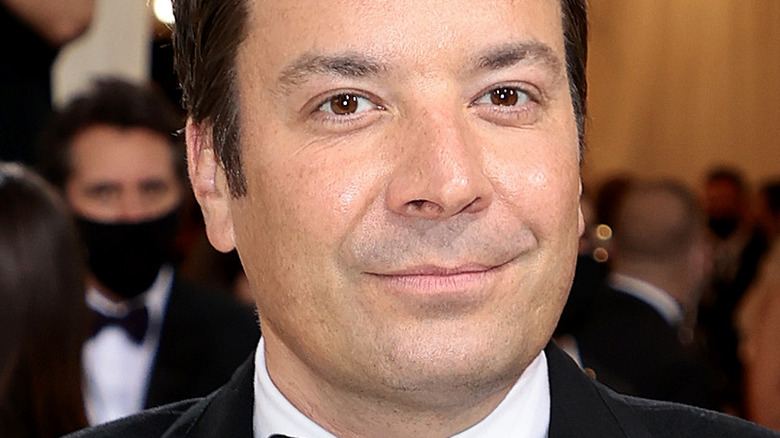 Dimitrios Kambouris/Getty Images
Jimmy Fallon is the wholesome celebrity fans love. The late-night talk show host is known for going easy on guests, light on the heavy issues, and breaking into song when things go sideways. In 2019, he parodied his tendency toward optimism by playing a grouchy version of himself in a bit on the five-year anniversary of his show (per Vanity Fair), and Fallon appeared in a Frito-Lay ad with his wife and daughters to spark holiday joy in Dorito-eaters everywhere this season (via People). 
On the positivity spectrum, Fallon is at the exact opposite end from Oscar the Grouch, Eeyore, and Ebenezer Scrooge. So you'd imagine that with his innate jolliness, love of a good time, and the long list of insanely famous people whose numbers he probably has saved in his phone, Fallon's dream dinner party would be a raucous event filled with happy, smiling faces.
But no. According to Bon Appétit, Jimmy Fallon's dream dinner party guest list has one name on it. And while we'd never dare to call her dour, she might not come to mind when one tries to imagine the ultimate party animal. That's right, Fallon's dream guest is 95-year-old Queen Elizabeth — the same English monarch who recently rejected the "Oldie of the Year" award because, as her assistant private secretary explained, "Her Majesty believes you are as old as you feel" (via Reuters). Party on, Liz. Party on, Jimmy.
Tea for two, and a queen for tea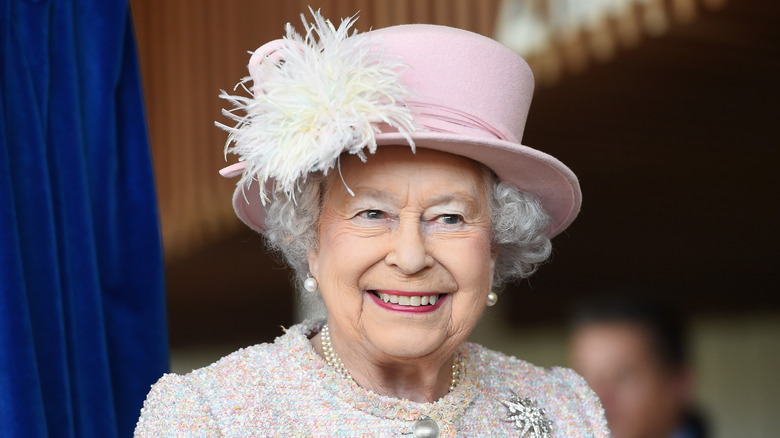 Stuart C. Wilson/Getty Images
While Jimmy Fallon is eschewing the norms of the dream dinner party scenario by inviting only one person, he might as well break a few more rules. For example, Fallon would rather have a tea party than a food fest. 
"I love sencha myself," the comedian told Bon Appétit. "But for the queen, I'm thinking Earl Grey. That's classic." Fallon envisions a murder mystery tea party with a '70s disco theme (so the two guests can rock out to ABBA), and a dress code of "twinsets and matching fancy gloves, of course." And while he concurs that discussion of "The Crown" is probably off the table, Fallon imagines asking Her Majesty the deeper questions, like "What is it that gets you through it? ... How do you make those tough decisions, year after year, decade after decade?"
When pushed to increase the headcount, Fallon admits that he has his own personal rule when it comes to going out: no more than three people allowed. The man who talks for a living says that when it comes to social occasions, he likes to "hear people's stories," and chatting is undoubtedly easier if you keep the guest list small. But if he had to, he'd go with a different kind of royalty for his second tea party guest. "If I get to invite one other person living or dead," Fallon told Bon Appétit, "it would have to be Prince."