Why A Couple Sued Burger King For Less Than $20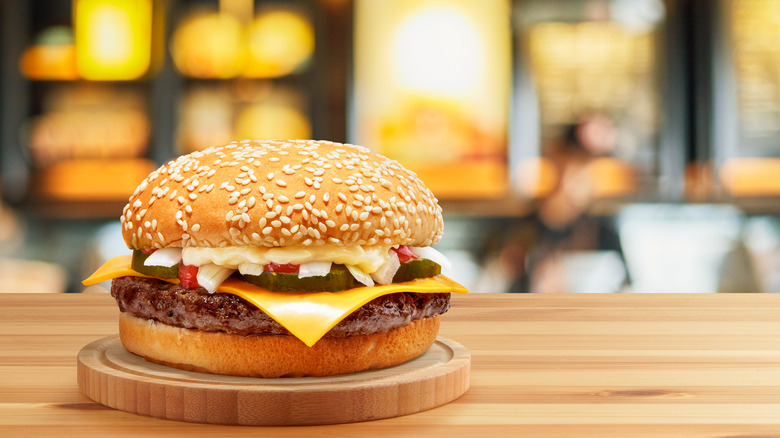 Fierman Much/Shutterstock
Plenty of fast-food chains have been built into empires over the years. And while these companies rake in billions of dollars annually, it doesn't mean that they don't occasionally face consumer obstacles. It's not uncommon for major corporations to get hit with lawsuits, and fast-food restaurants are no exception. In 1994, the famed hot coffee lawsuit involving McDonald's saw hundreds of thousands awarded to a plaintiff who received third-degree burns from the food giant's coffee, according to Vox.
In 2020, a lawsuit was brought against Burger King, alleging that it had deceived customers into believing its vegetarian and vegan options were cooked on different grills than its other products, per Reuters. Ultimately, the lawsuit was dismissed due to a lack of evidence, but Burger King hasn't had the same outcome for all of its legal troubles. In fact, one couple once sued the burger chain for less than $20 — and won their case.
A couple once sued Burger King for $17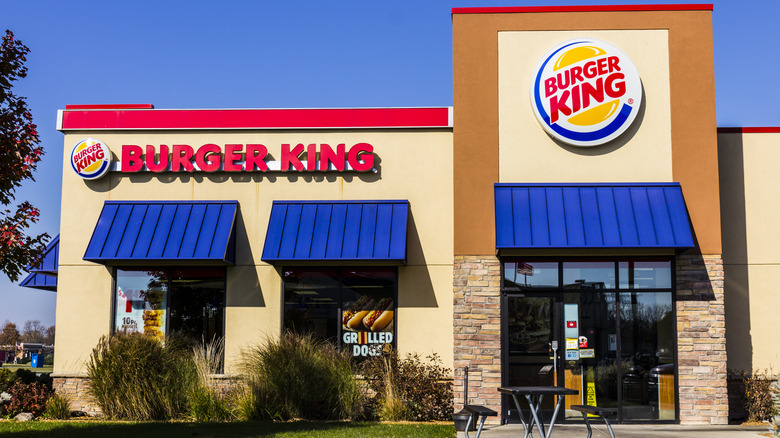 Jonathan Weiss/Shutterstock
Though some might think filing a lawsuit for only a small amount of money isn't worth the hassle, one Pennsylvania couple wasn't about to let Burger King get away with taking their cash. According to Eater, Doug and Patty Wargo sued the fast-food giant for just $17 back in November 2015. The reason? The two were double charged for their meal, which totaled $17.35. As a result, the pair went to small claims court, and they were eventually refunded the money.
From there, though, the costs continued to add up. The court fees cost the Wargos $100, so they wound up in court once more. This time, they were seeking reimbursement from Burger King. Once again, the two won their case, and Burger King had to fork over the cash. Eater reports that it's not uncommon for plaintiffs to win their case and then have to go after the defendant to pay their dues. The Wargos were lucky since Burger King was compliant and quickly paid what they owed.