The Surprising Reason Burger King Is Discontinuing Some Menu Items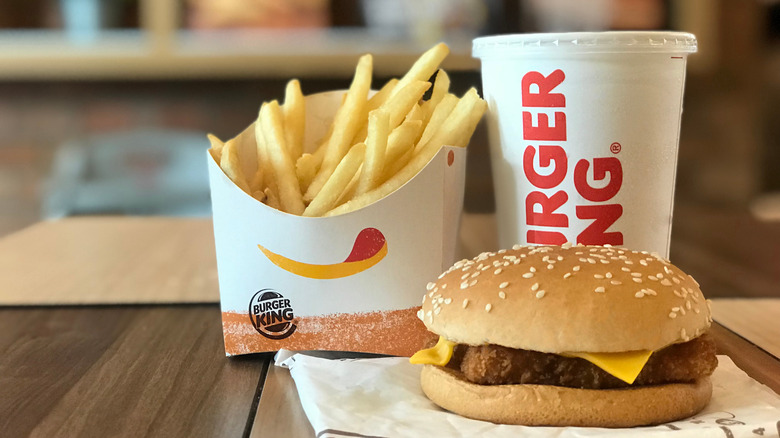 pancha.me/Shutterstock
As a powerful fast food brand that gets a lot of attention from fans in different parts of the world, Burger King often chooses to experiment and innovate in order to stay relevant in a highly competitive industry. Here's one example: Per CNN, Burger King recently made the switch to alternative, recyclable packaging options earlier this year in a bid to use more eco-friendly materials. The restaurant chain introduced its customers to paper straws and plant-based plastic in May. 
Burger King was also quick to jump on the plant-based meat movement. Per ABC News, Burger King collaborated with Impossible Foods to offer Impossible Whoppers and plant-based patties to customers in 2019. The brand was also one of the first to experiment with Impossible chicken nuggets, testing those in October of this year. And most recently, Burger King is making another move to improve the customer experience — but it's getting rid of some of its menu items to do it, reports USA Today.
The chain is trying to improve the drive-thru experience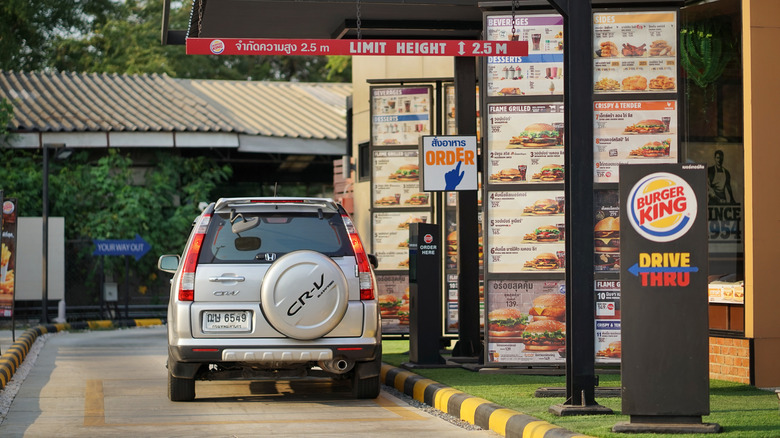 ferdyboy/Shutterstock
As reported by USA Today, Burger King plans to do away with some menu items in order to focus on improving its drive-thru operations. Jose Cil, CEO of Restaurant Brands International (which owns Burger King and other fast food chains such as Popeyes), said in a presentation that the speed of Burger King's drive-thru service has "declined significantly." Cil hopes that a more streamlined menu will make the order-fulfillment process faster and smoother for customers. Cil explained, "We're simplifying processes that have become a bit too complicated in terms of sandwich builds, and doing a better job in terms of the menu design to make it easier for the customer, at the drive-thru in particular, to make quicker decisions."
The company may be making a wise move. A customer complained on Reddit about the waiting period at a Burger King drive-thru a couple of months ago, saying it took them more than 10 minutes to get a Jr. Bacon Cheeseburger and an order of onion rings. Another user said that they received the wrong beverage and that some items were missing from their order after a 20-minute wait. It remains to be seen whether or not the menu changes will help matters — and what exactly those menu changes will be.