How Truck Drivers Helped Make Bob Evans A Success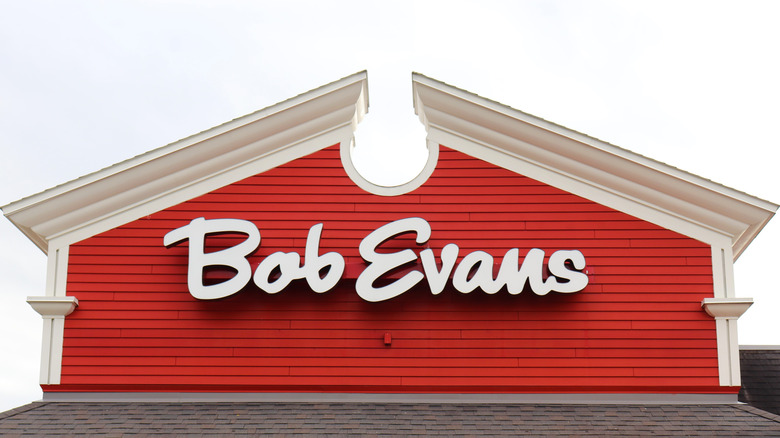 Alejandro Guzmani/Shutterstock
Bob Evans is known as both a restaurant chain and a popular frozen food brand that offers options such as mashed potatoes, macaroni and cheese, and sausage. However, the brand has grown quite a bit since founder Bob Evans opened his first Ohio restaurant in 1946. According to the Bob Evans website, he and his wife, Jewell, opened their 12-stool restaurant in Gallipolis, Ohio, a century after Evans' family settled down in the state in the 1800s. Since that 1946 launch, Bob Evans' brand has grown from one tiny eatery to a massive restaurant chain and frozen food empire.
Over the years, Evans' brand grew from a simple diner to a thriving sausage shop storefront to an operation of nearly 500 restaurants, which is where it remains today. But Evans certainly didn't build this success on his own. It turns out truck drivers played an integral role in turning Evans into a household name.
Truck drivers popularized Bob Evans' products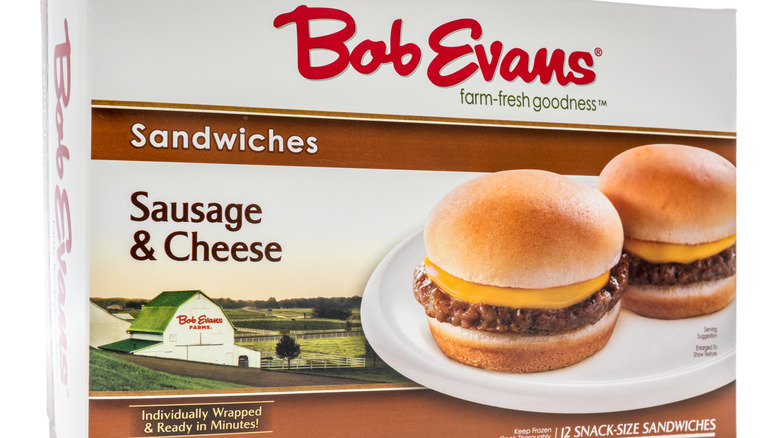 Keith Homan/Shutterstock
Bob Evans wanted a high-quality product to serve his customers. However, he was unable to find exactly what he was looking for. According to FundingUniverse, Evans grew tired of serving something he wasn't proud of, so he took matters into his own hands and started creating his own sausage products. He used hogs from his own farm, which resulted in the sausage patties and links he was looking for.
Apparently, his customers loved the improved menu items as well. Evans' clientele, who were mainly truck drivers, would purchase 10-pound bundles of the sausages, taking them home to their towns and states. This helped spread the Evans name across the U.S. Evans had succeeded in pleasing his customers, but the sausage business only continued to expand. He eventually sold the items in grocery stores, and in 2017, the company was sold to Post Holdings for $1.5 billion, per USA Today.