Fruitcake Fraud: How To Watch It, Plot, And More - What We Know So Far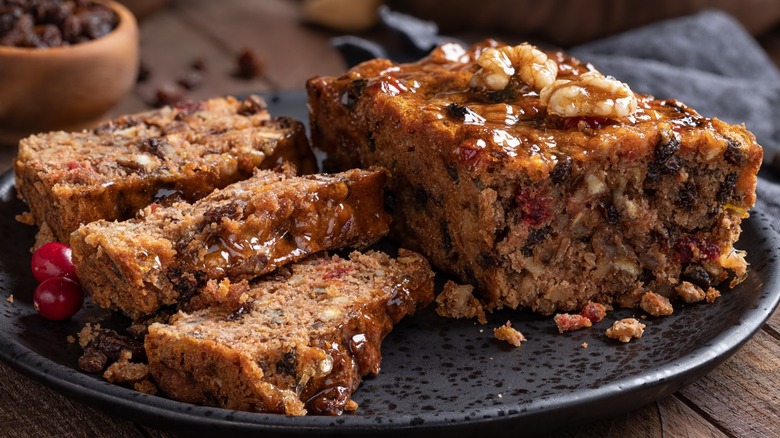 Charles Brutlag/Shutterstock
With the Christmas season upon us, fans of Will Ferrell may remember a project that was announced back in 2019. According to The Dallas Morning News, the film, titled "Fruitcake," would depict how Sandy Jenkins stole nearly $17 million from his Texas-based employer, Collin Street Bakery. However, the pandemic seems to have put that idea on hold. On IMDb, for example, no more information has been given about the film.
However, we can still indulge in a festive story of fraud as a documentary about the same crime has been released: "Fruitcake Fraud," per Eater. It doesn't star Ferrell, of course, but it does feature the real people and ideas involved, including the business owners, the FBI, and copious shots of fruitcake. If you've been wanting to watch something other than holiday baking competitions, this is the film for you. When and where can you see "Fruitcake Fraud?" Here's what we know.
How to watch "Fruitcake Fraud"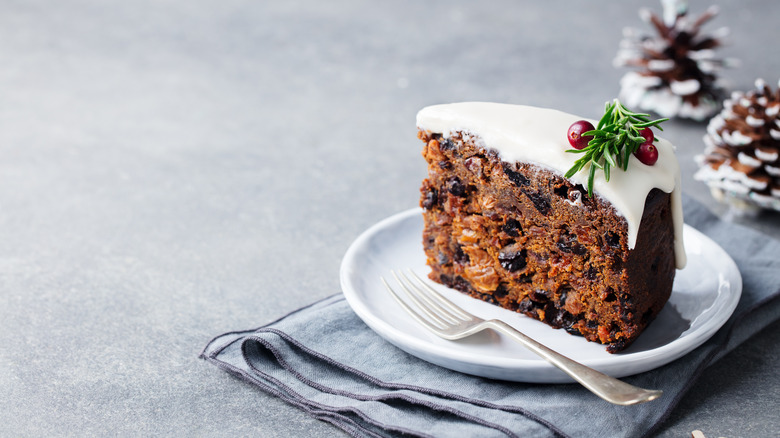 Anna_Pustynnikova/Shutterstock
If the plot, "a fruitcake bakery loses millions in an FBI-investigated case of fraud," piques your curiosity, you'll be glad to know that you can already watch "Fruitcake Fraud." As Eater reports, the documentary dropped on December 1 on the Discovery+ streaming service, to which you have to be a subscriber in order to watch the film.
If you already have a subscription, watching "Fruitcake Fraud" should not be a major time-suck. It's only 90 minutes long, rather than an epic on the scale of "Tiger King." That means you can watch some good old "Holiday Baking Championship" before diving into the documentary and enjoying a plate of homemade fruitcake — all in an evening's time. And if you're worried about watching a serious film on a school night, know that the subject matter shouldn't be too jarring. "I think it's a film that reminds us of what's important in life," "Fruitcake Fraud" director-producer Celia Aniskovich told Texas Standard. "And that is who we love and what we love. And I think for a holiday film, there's no better message." Those who are still undecided can watch the trailer on YouTube.
What is the plot of "Fruitcake Fraud?"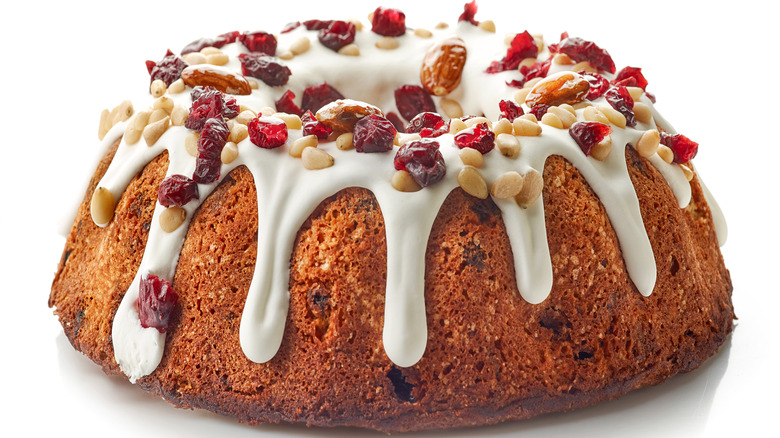 MaraZe/Shutterstock
Unless you're from somewhere near Corsicana, Texas, you may not know about the real event behind "Fruitcake Fraud." The story, as reported by Collin Street Bakery's hometown paper, the Corsicana Daily Sun, is that Sandy Jenkins laundered a shocking $17 million from Collin Street Bakery while serving as its comptroller. Over the course of eight years, he paid for his own expenses and luxuries with money from the bakery, manipulating the accounts so it would appear that the business was simply struggling — despite its local fame and success. He was eventually caught and sentenced to 10 years in prison in 2015. 
"I came across this story like anyone else, in a news article and thought, this can't possibly be true," "Fruitcake Fraud" director Celia Aniskovich said to Texas Standard. Somehow, no one questioned how a local man who made $50,000 annually could afford multiple luxury cars, fine jewelry, and a second home in New Mexico. That's because, as Aniskovich explained, the culture around the bakery and Corsicana had strong community ties. "For the people of Corsicana, what hurt them most was not the money," she stated, "but the sense of betrayal that one of their own, someone they considered a friend, a family member could do this to them." Tune in on Discovery+ to learn more.