You Only Need 3 Ingredients To Make Trisha Yearwood's Holiday Baked Ham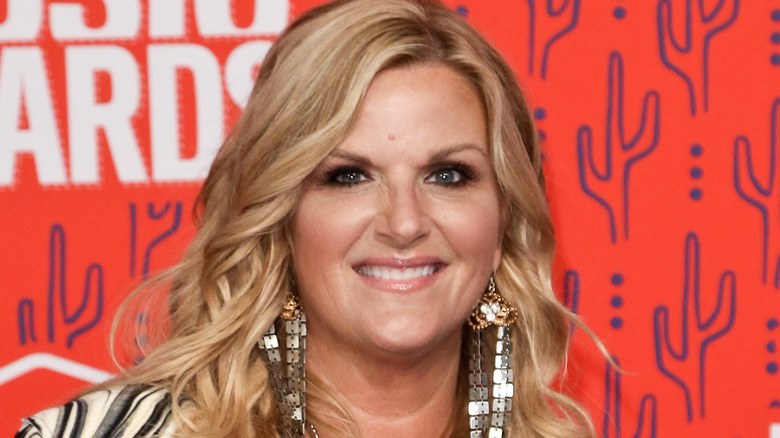 Debby Wong/Shutterstock
Another Thanksgiving has come and gone, but the marathon kitchen days have just begun. It's time to start planning out all of the delicious holiday treats you'll be baking throughout the coming weeks, and, more importantly, what you'll be serving for your Christmas meal. A 2020 YouGov poll in which participants were presented with head-to-head matchups of traditional holiday dishes found roasted potatoes to be the most popular Christmas menu item. However, while most people's love for potatoes runs fairly deep, we have to admit that serving up any form of the starch without some sort of protein alongside it just seems wrong.
Turkey was the Christmas meat of choice for respondents to YouGov's poll, though you may be tired of the poultry if you're still trying to polish off your Turkey Day leftovers. With the cost of beef continuing to skyrocket, prime rib or roast beef may be off the table as well. Instead, why not go with a nice ham for the centerpiece of your Yuletide feast? Not only is ham a Christmas tradition, but according to The Coupon Project, this time of year also brings about some of the best prices for the succulent meat. No need to worry about purchasing a ton of additional ingredients for the main course, either, as country singer and Food Network star Trisha Yearwood has an excellent recipe for your holiday ham that requires just three common ingredients to put together.
Trisha Yearwood's baked ham may be the easiest dish you make this holiday season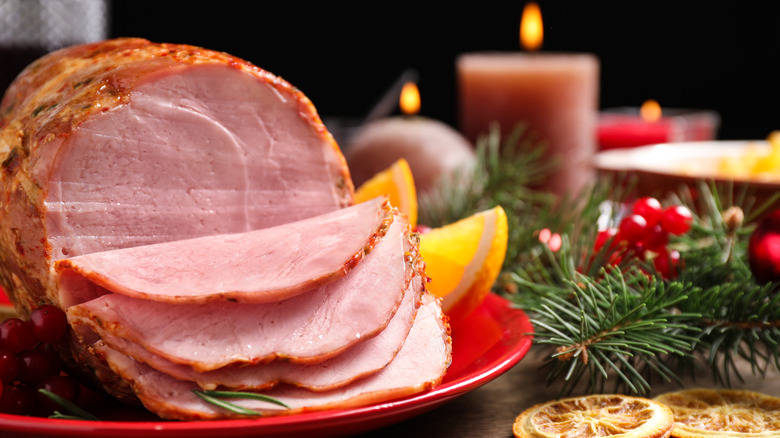 New Africa/Shutterstock
If you're still exhausted from putting together your family's Thanksgiving turkey, Trisha Yearwood's Baked Ham with Brown Sugar Honey Glaze may be the perfect dish to make the star of your Christmas meal. The "Trisha's Southern Kitchen" host explained in a 2016 interview with Us Weekly that she prepares the "super easy" recipe every holiday season in honor of its originator, Yearwood's late mother, Gwen Yearwood, who sadly passed away from cancer in 2011 (via Taste of Country).
"My mom created great food by keeping everything simple," the country singer said, and simple is certainly one way to describe this delectable holiday meal that one reviewer said will "make your house smell like heaven." Per Food Network, the dish requires a mere five minutes of prep time and calls for only three ingredients: Brown sugar and clover honey, and, of course, an 18-20 pound smoked ham. "Christmas time gets busy with family coming in, shopping for presents, all the hustle and bustle. This no-fuss ham is great for the holiday meal, but then it also makes great leftovers for ham sandwiches and even ham salad," Yearwood said (via Us Weekly). And if you happen to have some extra potatoes laying around after making the most popular Christmas dish from YouGov's 2020 poll, you could try your hand at making Ree Drummond's favorite leftover ham dish as well.